Hot Crosses Two Spot
Centuries of graffiti humanizes the inside of Hagia Sophia. These two graffiti crosses were the first I saw. There are hundreds. I drew every one I could find.
So: these two graffiti crosses, shown in the previous photo: 3 inches high, deeply carved and filled with lead, at eye level in a marble pillar in the southeast corner of Hagia Sophia. Hot Crosses: I think they're all from the Fourth Crusade.
Hot Cross Greek Spot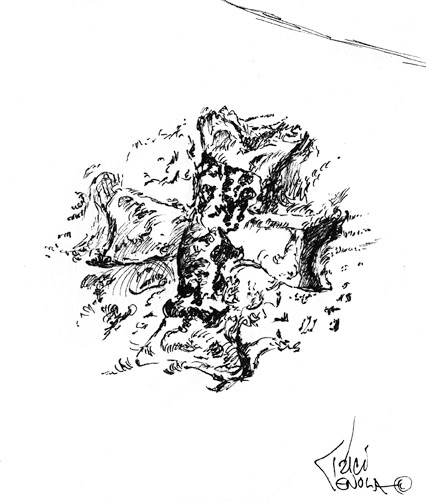 A Greek cross, carved into the top of the pedestal below a porphyry pillar in the bottom NE corner.
Emirhan's Great Day

Hot Cross Floor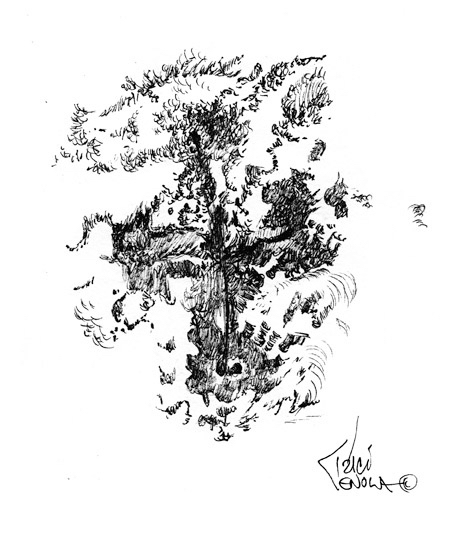 This one is in the marble floor in front of the altar, near the Ottoman marble prayer stall. Somebody probably camped here in 1204; the marble is really old and patched, and after 1453, it was covered with carpet. I was down on the floor drawing this when the little boy in the next drawing appeared with his father.
Emirhan's father had taken him, all dressed up as a little Sultan, into Hagia Sophia on his Sunnet Day.
Hot Cross Bromance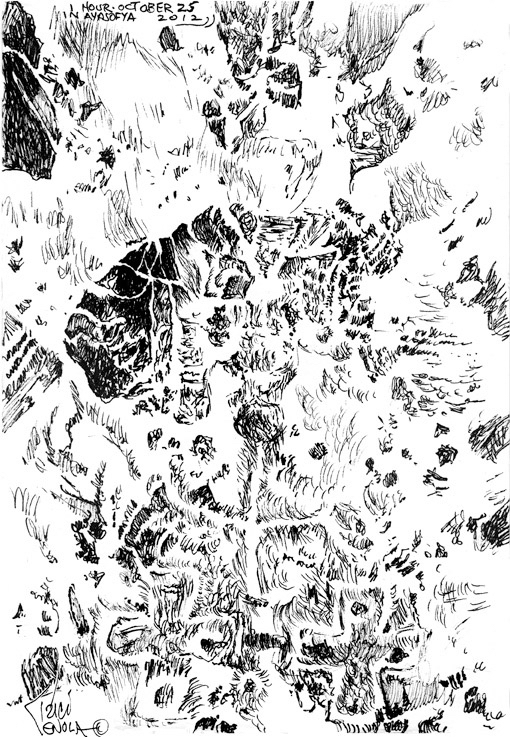 A study of the four hidden Hot Cross Bromance crosses in the succeeding drawings. I particularly love the way the top one is just coming into being… for how many centuries!
Hot Crosses Group
Most of these are covered up now with scaffolding and plywood. God knows if these centuries-old artifacts are being sandblasted out of existence in the name of restoration.
Here's where a gold cross, bought by some devout Byzantine, was set into the marble and later ripped off by some marauder. The scar has been filled with cement.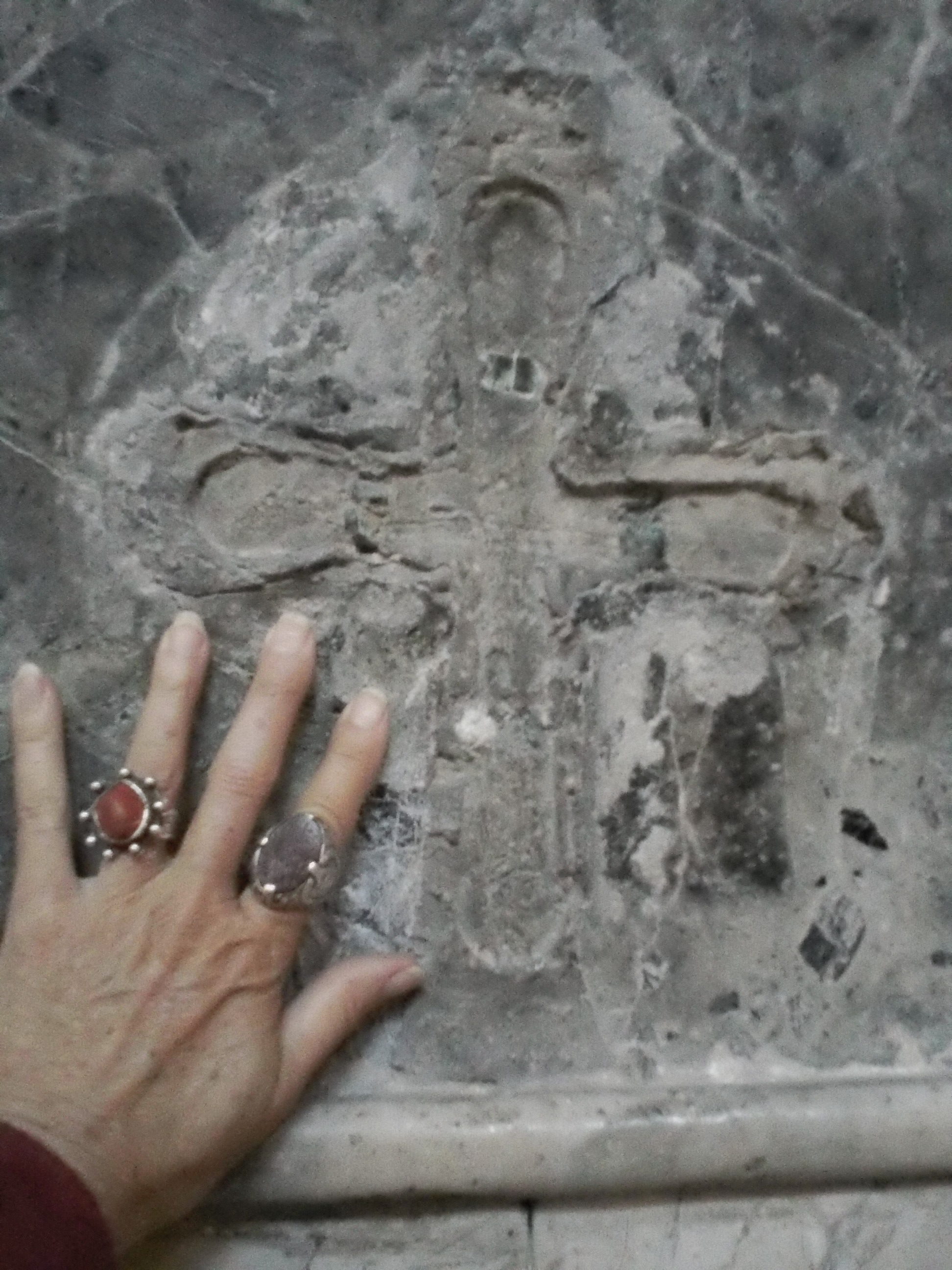 Crosses in the Dark: Work in Progress 1
The beginning of the Hot Cross Bromance drawing. I had told a tourist in Hagia Sophia about the two crosses at eye level on a pillar in the NE corner. Later I bumped into her and she said, "At first I found the ones across the way." WHAT? I ran over there, and sure enough, down in the dark next to the wall, only visible with phone light, were two crosses, outlined in white, picked out and linked with lead.
Crosses in the Dark: Work in Progress 2

"Twenty-seven years I am doing this," said a guide, looking and marveling, "And I never found these. You are so lucky."

An exhausting drawing experience. There's so much detail in Hagia Sophia that it almost subsumed the subject matter. But I had to do one drawing of these fabulous graffiti crosses in context. My back was literally against the wall, and I was scrunched down almost to the floor, for three days, to get this drawing.