Solid Bronze Baubles

Just love drawing this stuff.

A favorite drawing. The bust of Empress Eudocia at center is a weight for measuring goods. She was the much-loved Empress of Theodosius II.
Substantial Mugs
Two great big mugs~ One in a cafe and one at the entrance to the Byzantine Museum.
Nizam in 2004

Another mug: probably my last drawing of this guy, but what a subject: the model for "Kazim" in my short story "A Fine Kettle of Fish," in Tales From the Expat Harem and Best Travel Writing 2006.
His wife and daughter were undoubtedly inside, lost in raptures at being completely surrounded by ormolu. After a couple of days drawing all this French Ottoman froufrou, I was just finishing up when this guy stomped out of the palace and flopped down on the bench. I couldn't resist!
The tree and the palace decor are likely the same vintage: 18thC. The Ottomans built this palace after 1453. One Sultan's mother was French, and it shows.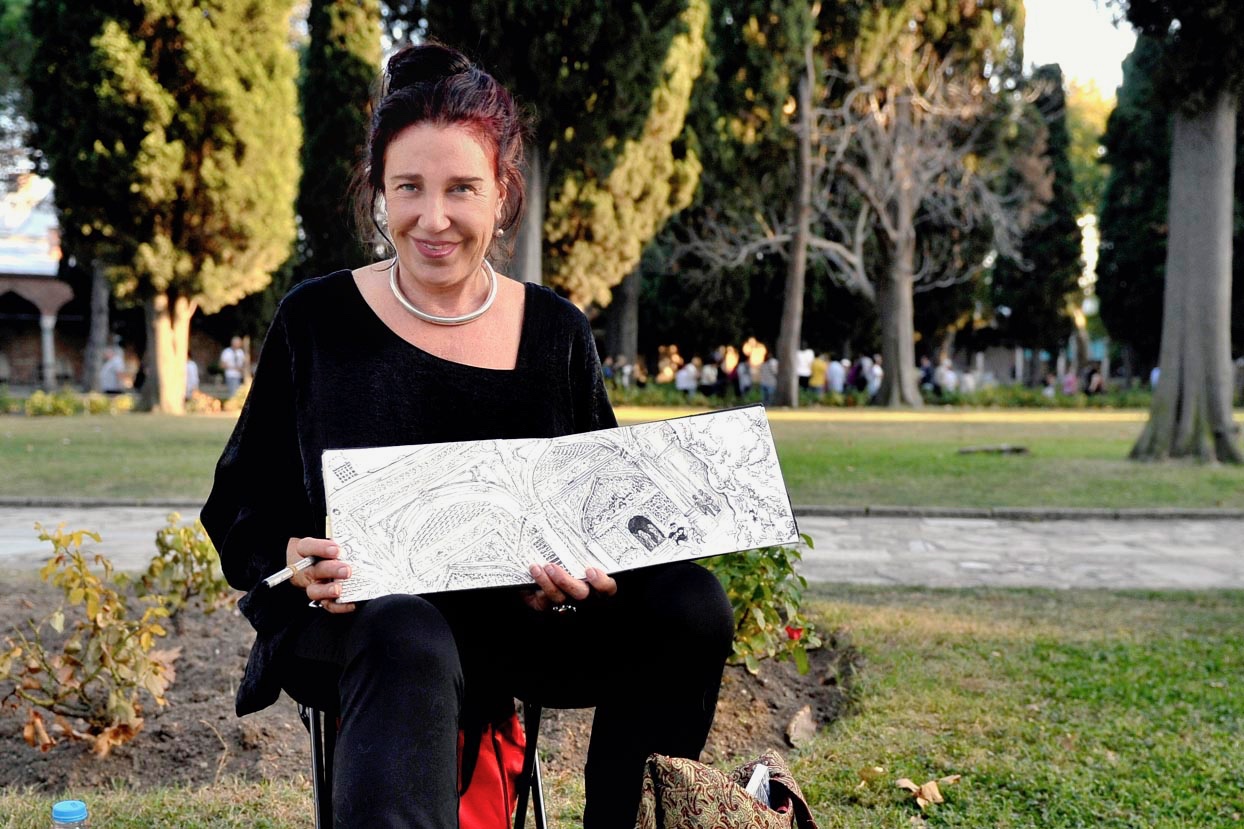 [DISPLAY_ULTIMATE_SOCIAL_ICONS]