Asia Longshot

Kis Kulesi, The Maiden's Tower, across the Bosporus in Asia, with the boats going up to the Black Sea. I spent many summer twilights under the minarets of Cihangir Camii on the hill, gazing out through the trees.
Topkapi Glimpse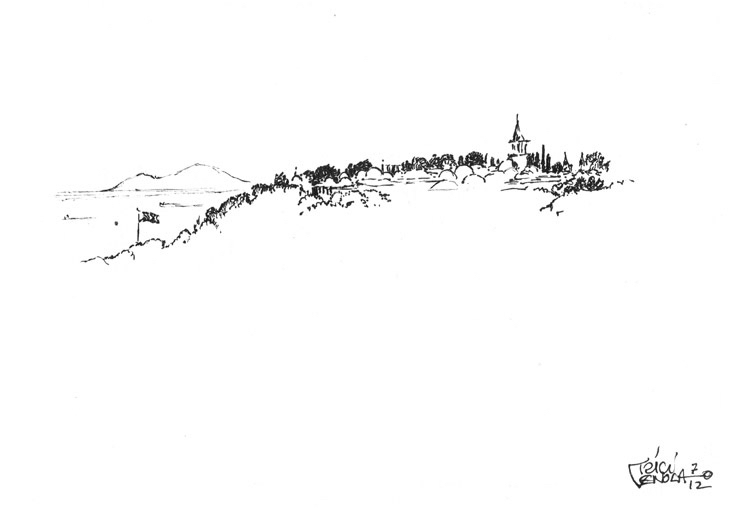 And just above, the palace on the hill.
The Cover
After years of living on the edge, things had improved. Thanks to a generous patron, I had the means to publish a new book, Drawing On Istanbul 2, and could borrow from it during the lean winter months, while I was re-drawing all the major monuments and then some. The stuff seemed to draw itself. I was giving tours to friends and cousins. The government had made it possible for us Residence Permit holders to buy a museum pass, and I could finally afford to spend hours every day drawing in Hagia Sophia. And blogging about it, which was utter joy. I had a stable rent situation, a big mean advocate, my hero, to keep it that way, and lots of friends in Sultanahmet. Life was great, and I've got this sketchbook to mark it.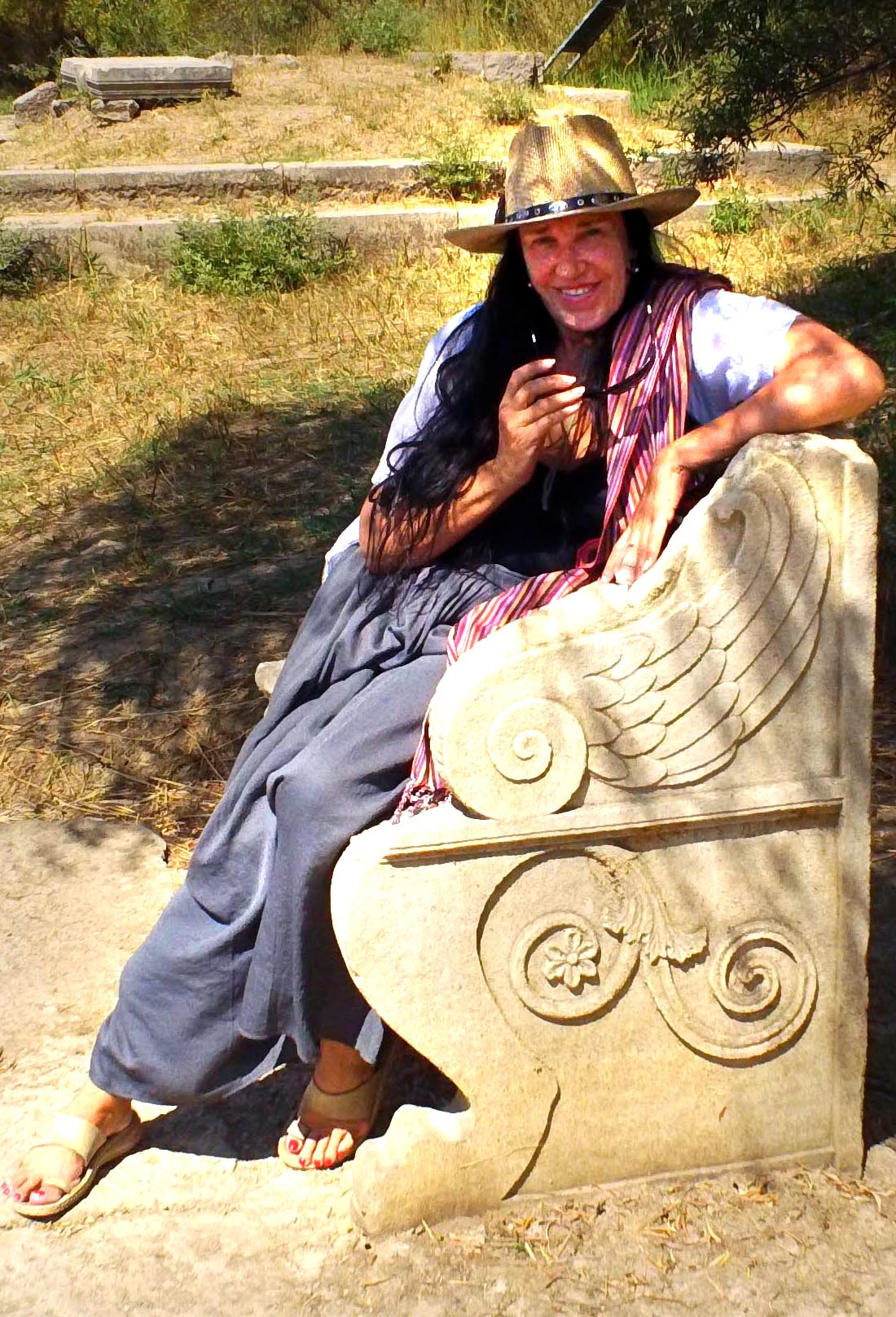 The fronstpiece for Drawing On Istanbul 2. Sultanahmet and the Mouth of the Bosporus, from Cihangir across the Golden Horn.
Ship and Construction Glimpse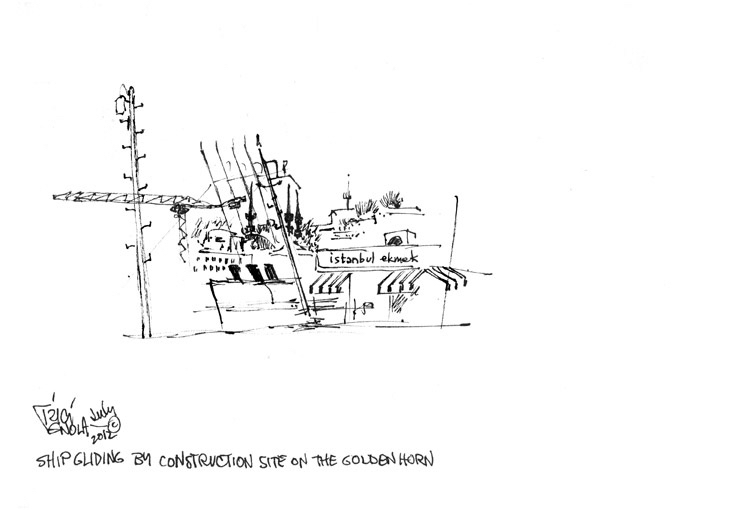 Full Moon Conversation
At right is a helluva guy, Dr Can, who fixed my smashed finger for a ridiculously nominal fee. He's hanging out with his old buddy, and I wish I spoke more Turkish, because their conversation sounded fascinating. So I drew them.
[DISPLAY_ULTIMATE_SOCIAL_ICONS]