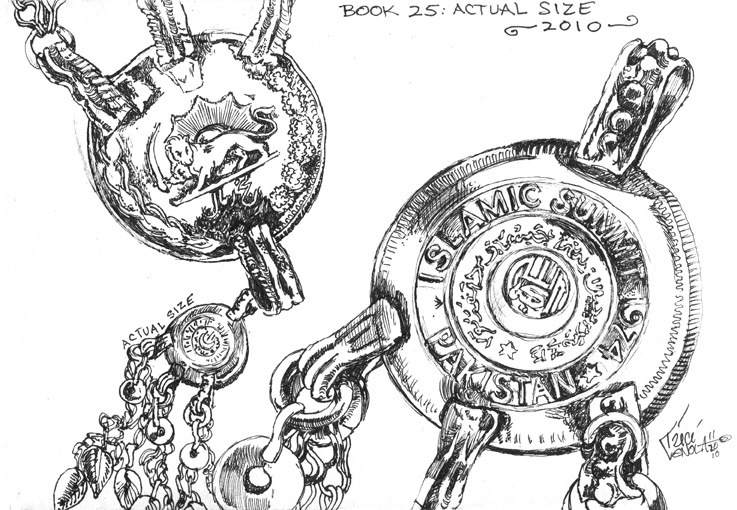 -TriciVenola ©11/20/2010
As first the Taliban and then ISIL destroyed more and more antiquities, I began restoring old broken Middle Eastern tribal jewelry. I find it comforting. I bought this stuff by weight from Momo up in the Grand Bazaar, replaced missing bits, polished it up, and sometimes added jewels and feathers, etc to make lucky charms to give to friends. 1974 is a personal anniversary. I wonder who has this piece now? It's real good luck.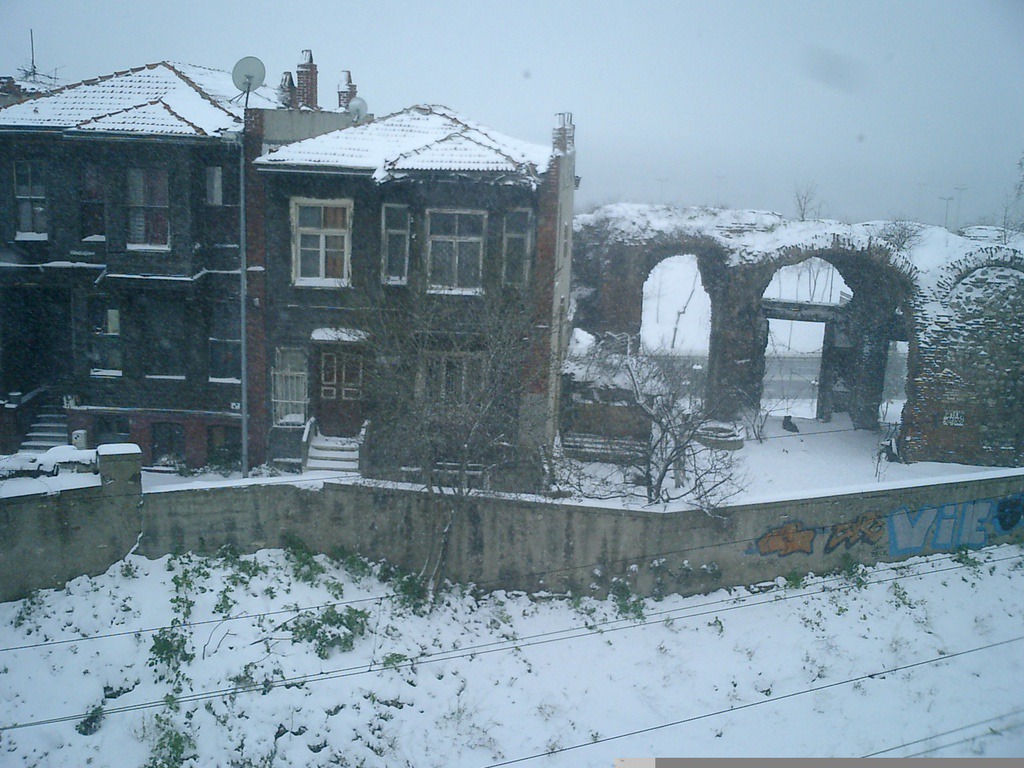 The view from my bedroom windows, across the railroad: Boukoleon Palace ruin at right, old Ottoman houses at left, and beyond the Marmara Sea.
NICK'S CALLIGRAPHY SHOP

Like coral, but on land, Meerschaum is formed by tiny creatures leaving exoskeletons which build into a solid substance. Meerschaum is found only in Turkey. For centuries, people have carved pipes from Meerschaum. Nick collects them. Here he is with his pipes, his painted leaves, and his son Burak, who was studying in London when I drew this.
An institution! Nick has created a very unusual niche market: palm leaves exquisitely painted with pictures and calligraphy. The theme is "many religions, one god." The leaves are from Palm Beach, because they don't ever crumble. The biggest phone company in Turkey's employees don't get a watch on retirement; they get a framed leaf. Nick's Calligraphy Leaves are all over the world.
NICK & HIS MEERSCHAUMS

FLURRIES & PURRS

Not to mention the view of the Byzantine ruins over the Marmara. All this made me ridiculously happy during the 28 months I lived there. How I miss my cats! We had the same bunch for 8 years, but now all that are left are the Original Two: Ygor and Pinkie, now 14, plus newcomer Zoe.
PERIHAN

FIDDLER HAPPY FEET

BOUKOLEON FISHING FRENZY

Great shoals of fish would show up, with the results shown here, and everybody up and down the coast would stuff themselves for days.
CONTRASTING FRIENDS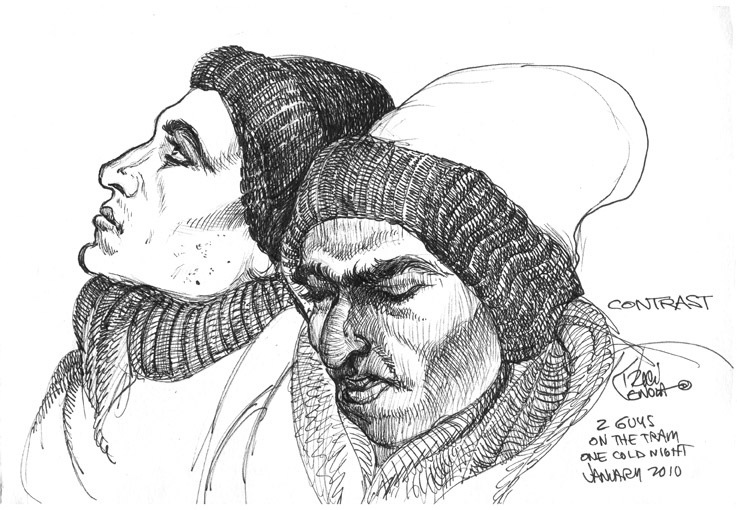 ÖSLEM & TUGCE
These girls worked for the Koç Foundation. They were fun to deal with so I drew them.
BOUKOLEON ON A COLD DAY

I used to sit up on my bed and draw out the picture window. The best view I ever had! I was grateful for the little surviving bit of the much-trashed 9th century Byzantine palace, like a brokeback dragon out my window.