UNCLE GUY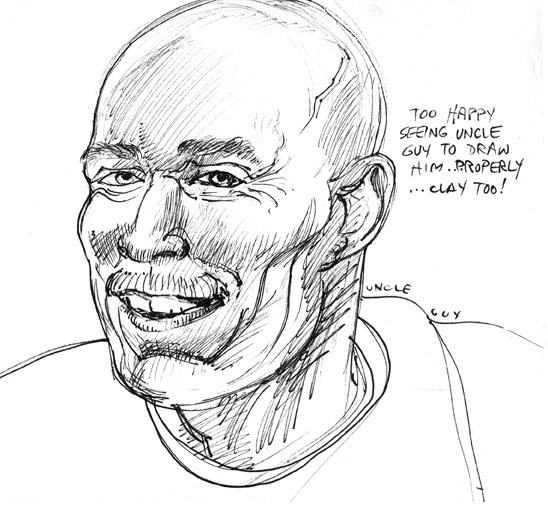 … And my fabulous Uncles Guy and Clay came to visit which was immensely cheering.
THE ICON OF HIS NAME
GIANT SHIP IN TOPHANE

This was drawn from the Cihangir Mosque. In Byzantine and Ottoman times, it was illegal to block, with your house, another's view of the waterway.
FERHAT AT WALKABOUT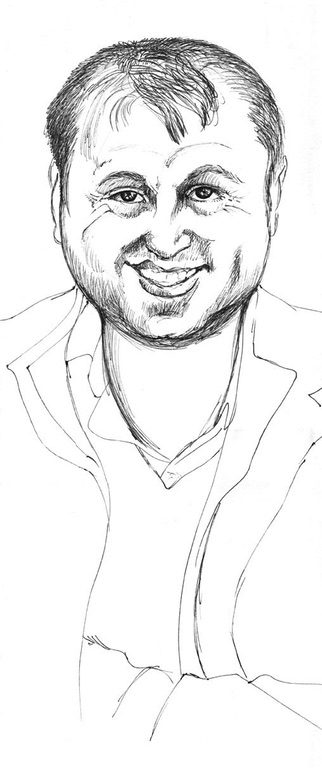 Over that summer, I created the map of Turkey for Ferhat's tour company. Ferhat is from Kapadokya, and is back there now with his fabulously successful Walkabout Tours.
OLD WINDOW OVER NEW CAT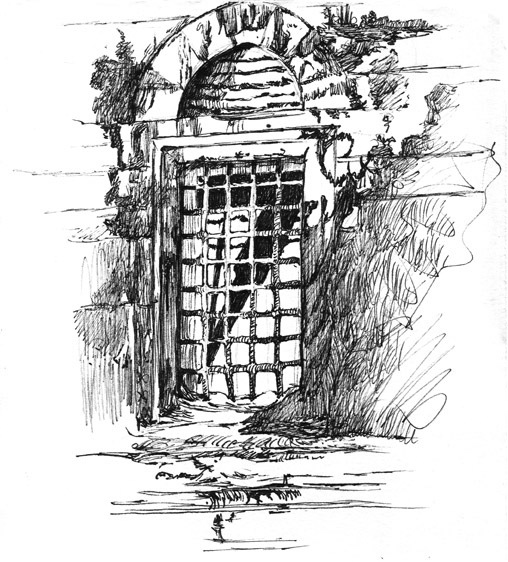 A fabulous old window in the 17thCentury Spice Bazaar, and under it, the little girl in the next picture.
KEMAL BEY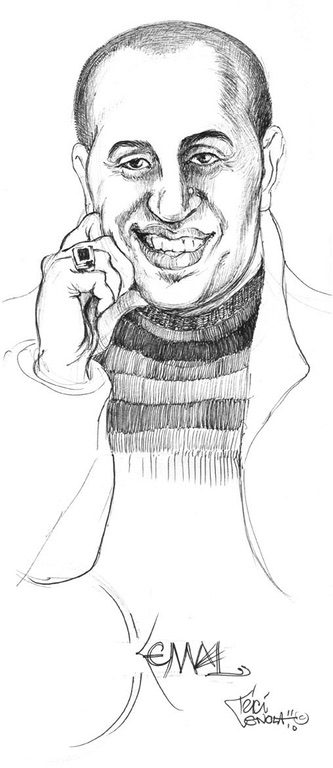 After 5 Istanbul moves in 6 years, I met Kemal Araturk, who vastly improved my life in Turkey. He's my advisor on all things of the Turkish Bureaucracy & legal system: visas, residence, work permits, and the occasional nasty landlord. He's my hero!
THE GOOD GIRL
The sign says "Food money for the sake of Allah." She sat there all day, surrounded by smiling tradesmen. I had just come from teaching my three lovely students from Istanbul Erkek and was in a swell mood, so glad I drew this little girl.
TOPKAPI FROM TOPHANE

Mouth of the Bosporus, going up into the Golden Horn: The old view from the park on the hills over Tophane.
BABY FACE 2010

PANDERLI
Panderli Restaurant, beloved by Istanbullus for a hundred years, is built into the walls above the Spice Bazaar. Lined with eye-kissing tiles in intense turquoise and cobalt, it was eventually bought by one of its first dishwashers, who had started there at 15. From this window we could see the Galata tower, and across the restaurant, down into the frenetic Spice Bazaar. We hope it reopens soon.
CORLULU ALI PASHA IN RESTORATION

Corlulu Ali Pasha is the best place to smoke narglle, among the carpet shops in a 500-year-old medrese attached to the Beyazit Mosque Complex up by the Grand Bazaar. We worried that restoration would rob the tea garden of its charm. Only for awhile, and then the patina came back, thanks to unbroken popularity.
WINDOW AT ÇUKUR HAN

After months of frustration, being distracted by other people's projects that came to nothing, I just took the book and started to draw. Drawing is instant gratification: I can see the results immediately. This piece, drawn on the first day of 2011, was the harbinger of a glorious time of creation. It was so much fun that I even kept drawing in the snow.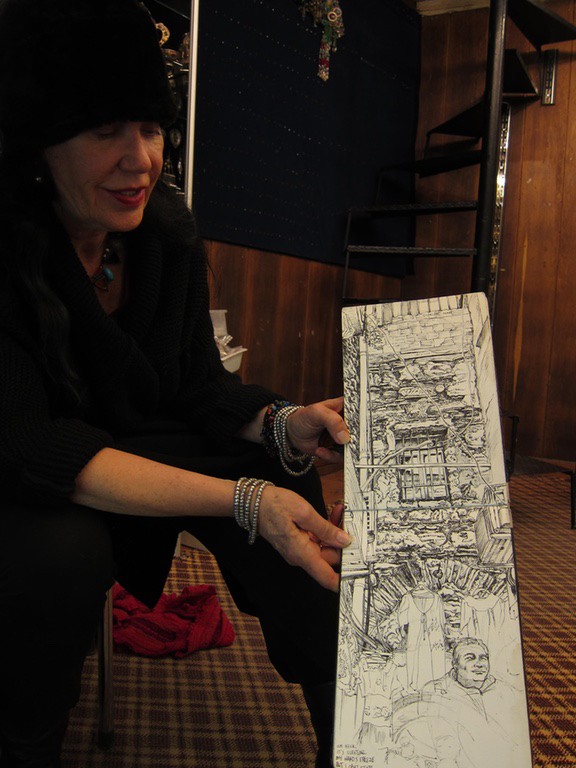 [DISPLAY_ULTIMATE_SOCIAL_ICONS]