BODY WORLDS: TIME & THE MIRROR
The Body Worlds exhibit came to Istanbul Modern, and I sat on the floor right under this couple and drew them. Drawing necks was no problem after this.
SERDAR & TACHELLE
Caught them during the reception. Serdar worked at Kybele Hotel from the time he was 17. He and Tachelle fell in love some 15 years later. They live in Canada with their two daughters. A happy ending!!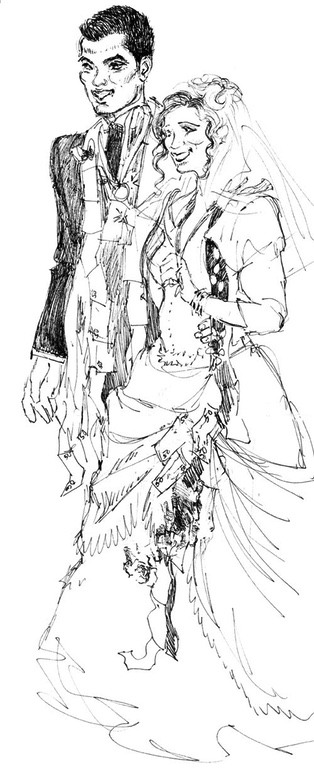 RAYAN ON BUYUKADA

I liked the the balance between Rayan's medusa face, surrounded by frivolous hair like black lace, and the sparkly lacy chandelier. O that was a happy day.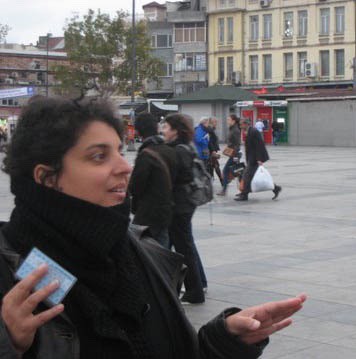 DOODLES OF FRIENDS
After a distinguished international career in the US Diplomatic Corps, Lewis lives on Mt Shasta now and I swear he flies around it on a carpet. Michael lives with his wife and daughters in Vermont. Frances and I are still here in Turkey, and am I glad she's here.
Ömer Koç and the Greek Patriarch listening to Joyce DiDonato singing Chopin, under the Byzantine cross in Hagia Irene. Me, I was in heaven, too enraptured to notice the scratching of my own pen. The price of plein air.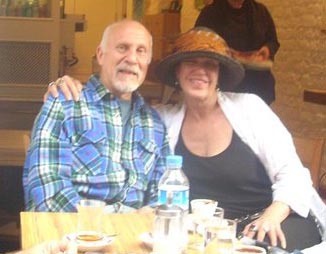 AUDIENCE
A SCREAM IN THE CUP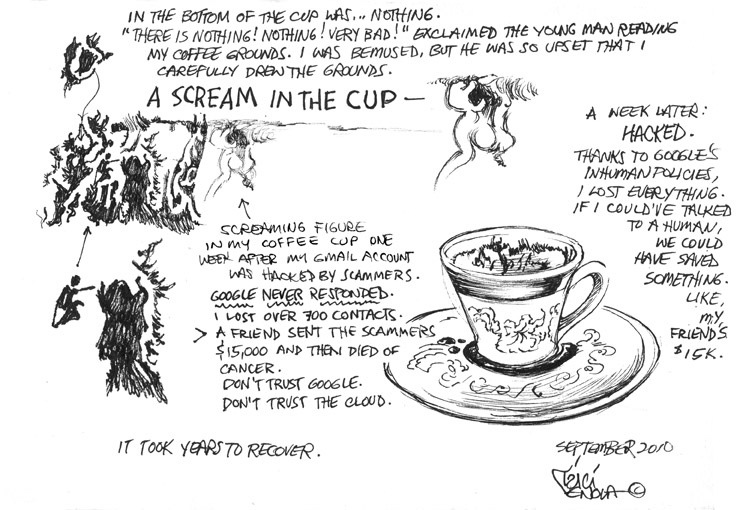 We'd been hacked but did they care?
YGOR & PINKIE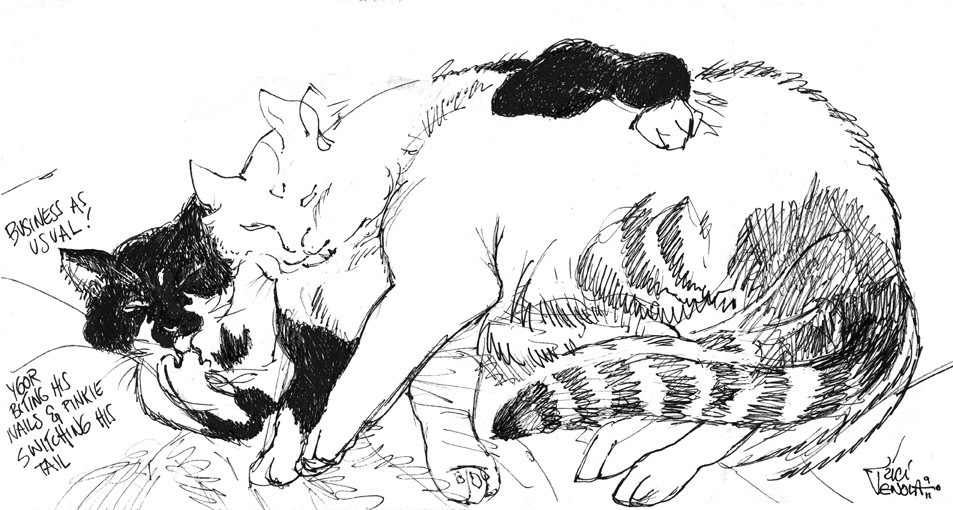 [DISPLAY_ULTIMATE_SOCIAL_ICONS]