A School for Three Villages
A shepherd brings the flock home past the raw bricks of the only school in three villages. Ömer Keles, brother of Abdullah my guide, invited me to draw the school where he was principal.

Teachers at Karaseyh's new school. There's so little money they are buying the textbooks themselves. — Ezra was celebrating her 25th birthday with friends in Urfa. "We have to leave now," she said apologetically, "to get through Diyarbakir before sunset…"
Three villages, almost 100 children, in a new school, including a daycare center, English lessons, clean big airy bright classrooms, and a dedicated staff of enthusiastic young teachers, including beautiful Ezra on her birthday.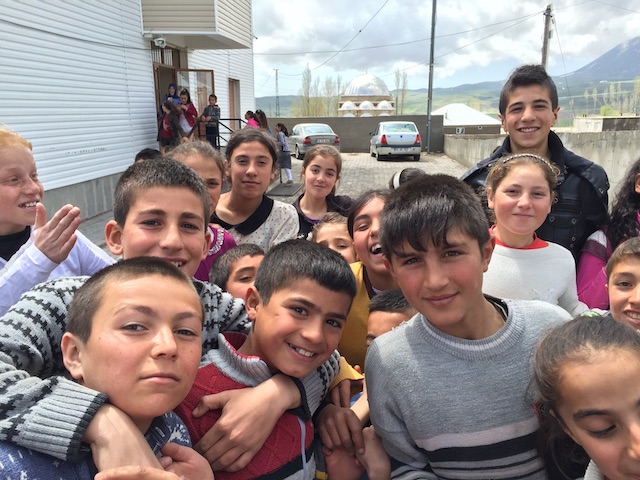 "Happy to be a shepherd" in Karaseyh Köy 30 Apri 1016 He dropped out of school- said he'd rather be a happy shepherd than study. He's ten.
The kid refused even to learn to read, and his parents allowed him to leave. This was relayed to me by a dismayed Ezra. But I couldn't resist drawing him. He and the sheep do look happy!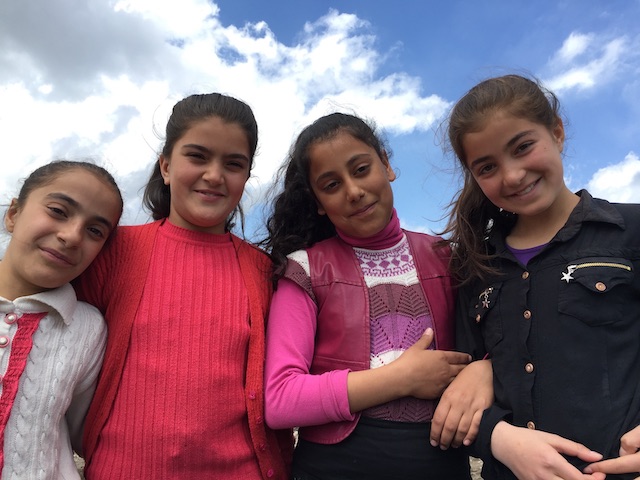 [DISPLAY_ULTIMATE_SOCIAL_ICONS]