St. Jacob's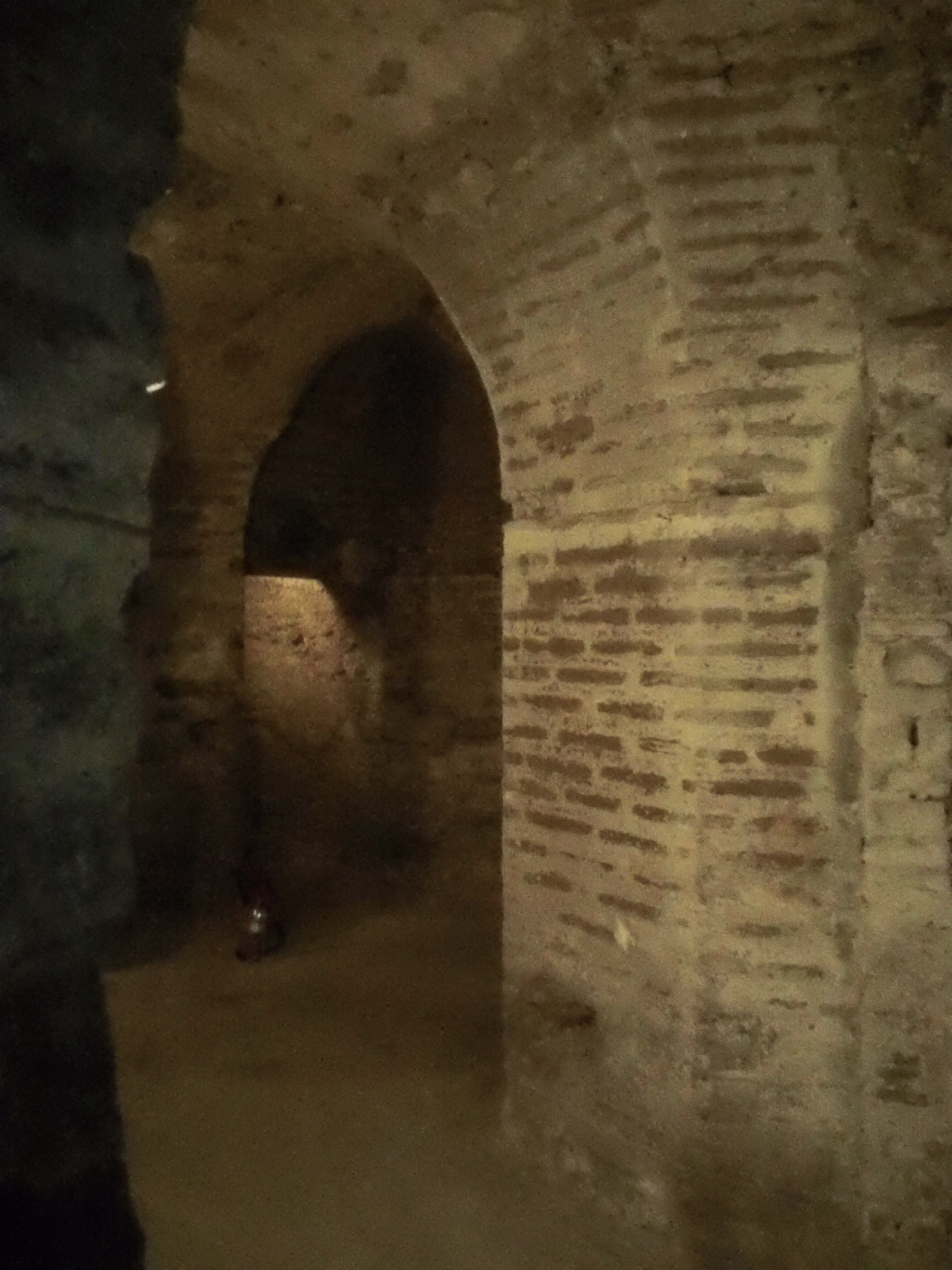 Fifth-century frescoes are rare in Istanbul. They may have looked like this Jesus, from an early-Christian Armenian church.
Here's a first take on St Jacob's done back in 2007, a crumbling frescoed halo catching the light, a kindly cowled face imagined for no reason, in the shadows where once there was a doorway leading… where?

Once lush with fresco, most of it is bare dirt-encrusted brick, an octagon chapel around a massive solid brick octagon pier, lime-mortared, indestructible. God knows what it held up. A baptistry? An obelisk? A statue?
Its owners have taken excellent care of St Jacob's since they acquired the property in the 1930s, and many scholars have studied it. Traces of frescoes remain, still lovely.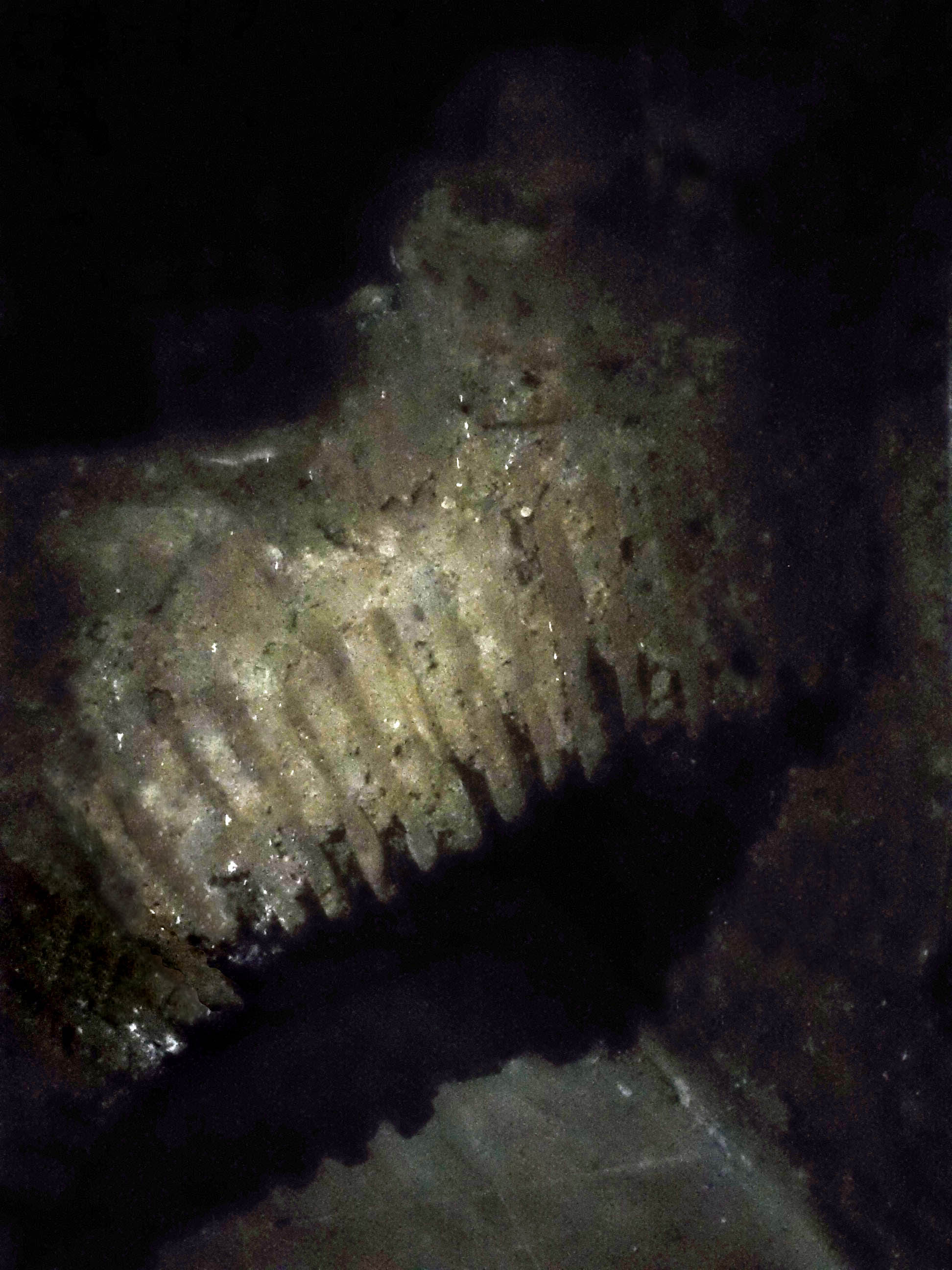 Just down the street is Zeynep Sultan Camii (Mosque), its wavy roof echoing that of Kalendarhane Camii up the hill. While drawing it back in 2004, I learned that the neighborhood was called in Byzantine times Chalkoprateia, and that it was the Bronze District, where Jewish craftsmen created and sold bronze items. Kalendarhane was restored in the 18th century… Zeynep Sultan was built in 1769. Was it built on the site of a vanished church? Or was the church over St Jacob's Chapel?

As usual, sources differ as to whether the octagon chapel is St Jacob's or St James. Was there, perhaps, another chapel? Same size, nearby? A little digging produced this schematic from the 1960s, based, say St Jacob's owners, on one from the 1920s.
It's astonishing how accurate this is, considering that the authors did not have access to Google Maps. Some merged screen dumps produced this overview of the area: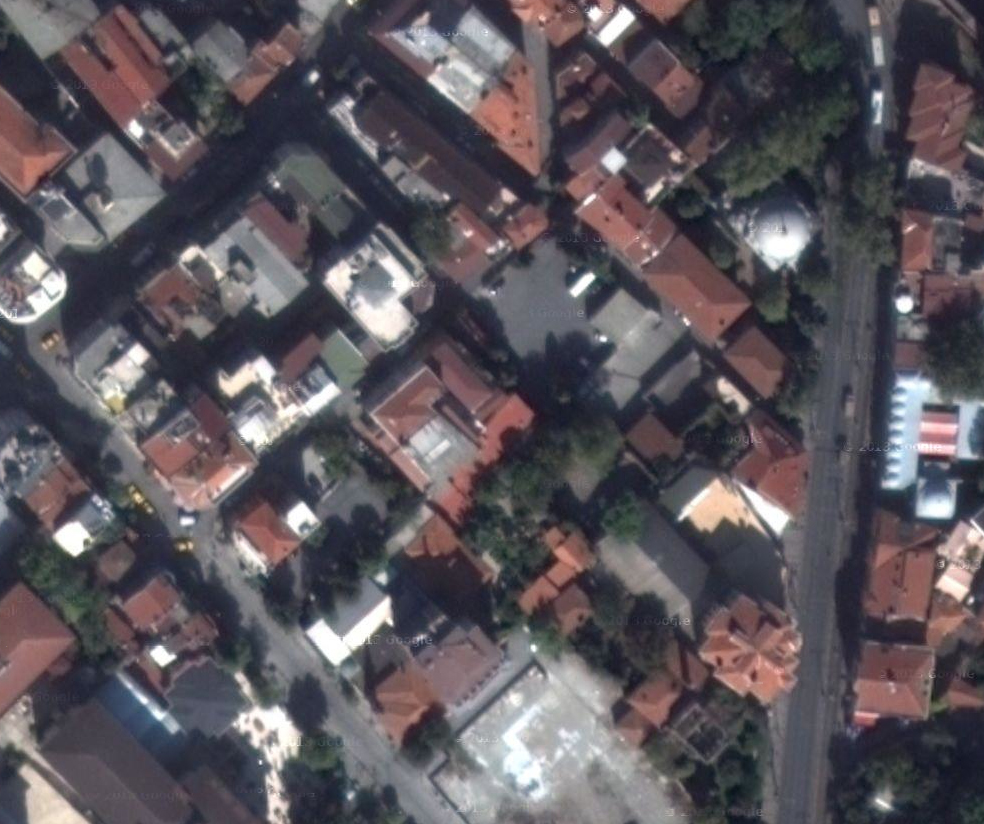 See the parking lot at center? The tramline runs down the right, and Hagia Sophia, not shown, is just beyond it. The Basilica Cistern is under that large rough pale area bottom center. That tiny circle top right is Zeynep Sultan's dome.
Here it is with those little clues. Hm.
Hours of manipulating images produced this superimposition. And cold chills.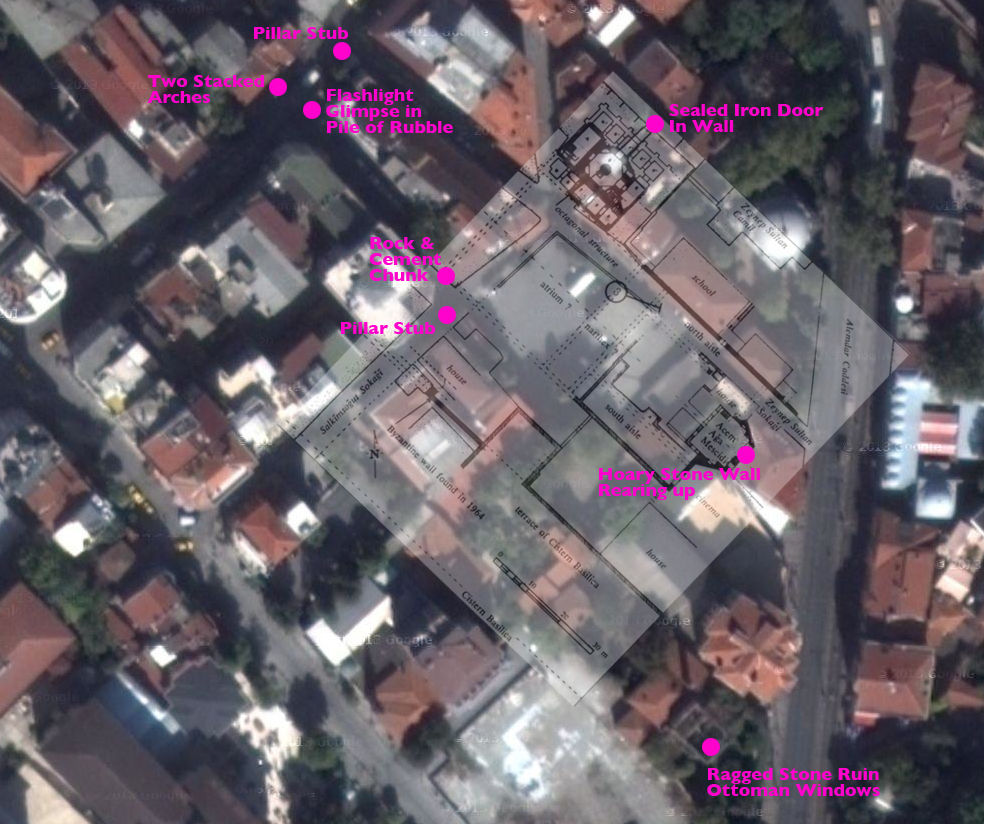 [DISPLAY_ULTIMATE_SOCIAL_ICONS]