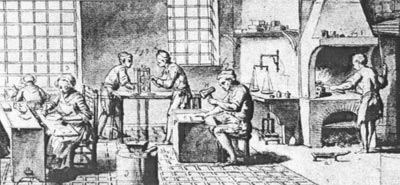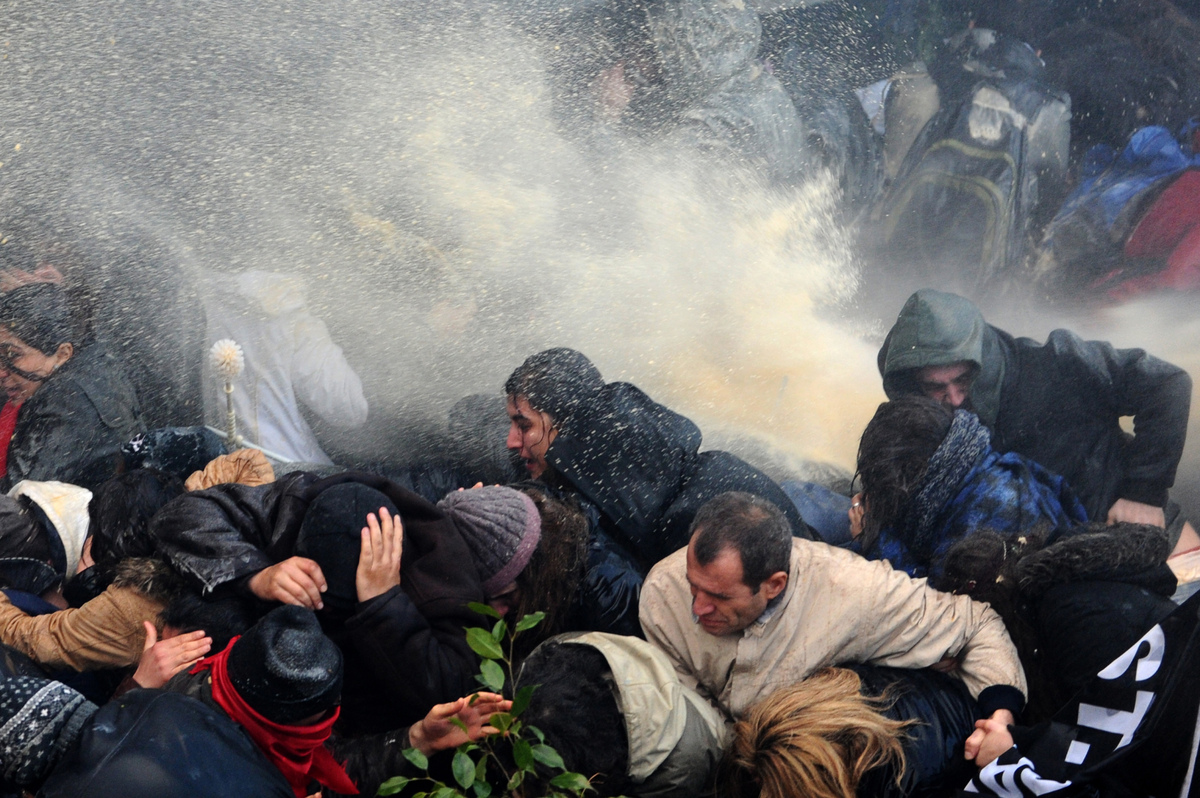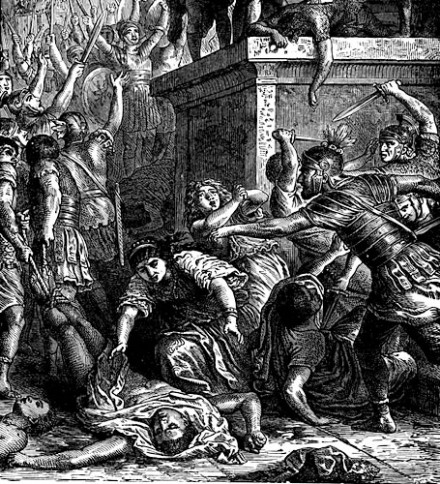 5th century AD: Furious clamor as police descend on Constantinople's Chalkoprateia, the Bronze District, where Jewish artisans live, creating and selling bronze items. Screaming in outrage, bearded Jews in caps are dragged from their shops, beaten, banished. An earlocked apprentice frantically holds up an unfinished bronze shield in futile defense as Imperial soldiers burst into the workshop. The synagogue is emptied, soldiers posted at the door, sacred items hurled into the street. The Augusta has finally bullied her brother the Emperor into turning the Chalkoprateia Synagogue into a church.
There's a civic earthquake going on in Istanbul right now, over authority and religion and the way people want to live: rioting and explosions, horrific images in the news, chanting in the distance, yelling in the night. This is nothing new in this city. The same things have been going on here for centuries of political heave and surge: angry crowds jostling; people pummeled by Imperial police, falling in the streets; banners flying over faces ragged with rage; smoke and screams filling the air, all over authority, religion and the way people want to live. A lot of this happened right here in Sultanahmet. Now it's kept peaceful for Tourism, but blink your eyes and it's the fifth century: rage and fire; clash of swords on bronze; a dropped loaf of bread; a toy wagon trampled into the dust.
The Imperial Virgin
Her name was Pulcheria. She lorded over her brother Theodosius II and the people with an iron fist clothed in the sanctification of consecrated virginity. She built churches and cared for the poor, but she hated Jews. She forced them out of one area after another, suspended all construction on synagogues within the city walls. The Chalkoprateia Synagogue, built in 318, was closed and its congregation banished. With fatal irony the confiscated synagogue was consecrated as Theotokos, the God-Bearer, in the name of Holy Mary, that Jewish Virgin that Pulcheria so identified with herself. It would be her only child. WIth successive reigns, Theotokos in Chalkoprateia rose in glory, at one time Constantinople's greatest church. It survived centuries of triumph and disaster, eventually becoming a mosque. Today there is only a broken pillar, a buried chapel and two weedy walls to mark it.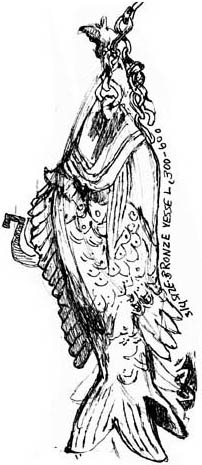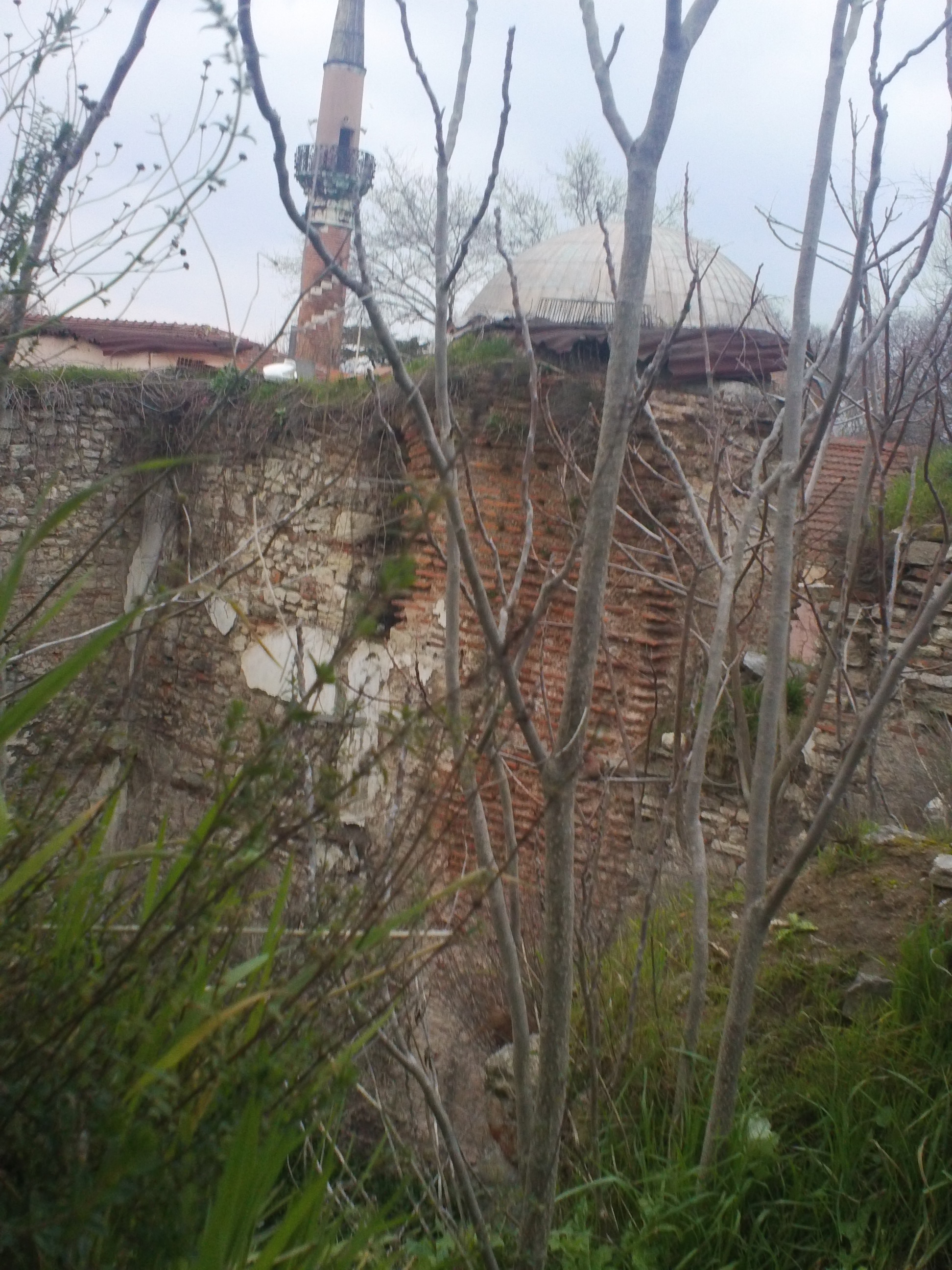 [DISPLAY_ULTIMATE_SOCIAL_ICONS]