KAVAK TREES IN VAN

Who knew I was allergic to poplar trees? I love them— but sometime since they chopped down every single one in Istanbul, I developed an allergy. Once I went into a pharmacy and described the symptoms, they fixed me right up with a syrup and some pills. These are planted in rows just at the pier for the boats to Akdamar Island in Lake Van, where I wanted to go.
AZIZ IN THE ARMY

Remember Aziz Buday, who fixed my phone back in A Suphan? He became a Facebook and Instagram friend, and when he went into the Army some months after my visit, he asked me to draw his picture. Here he is!
DAPPER SHEPHERD

What the well-dressed shepherd shall wear on a rainy day in the mountain village: Biblical shepherd's crook, copious umbrella, rifle, cigarette and neon green tennis shoes. A friend of Ridvan's, it was his flock we stopped for at Harmantepe, and I got this drawing. The sheep look like troops behind a general. I love this drawing.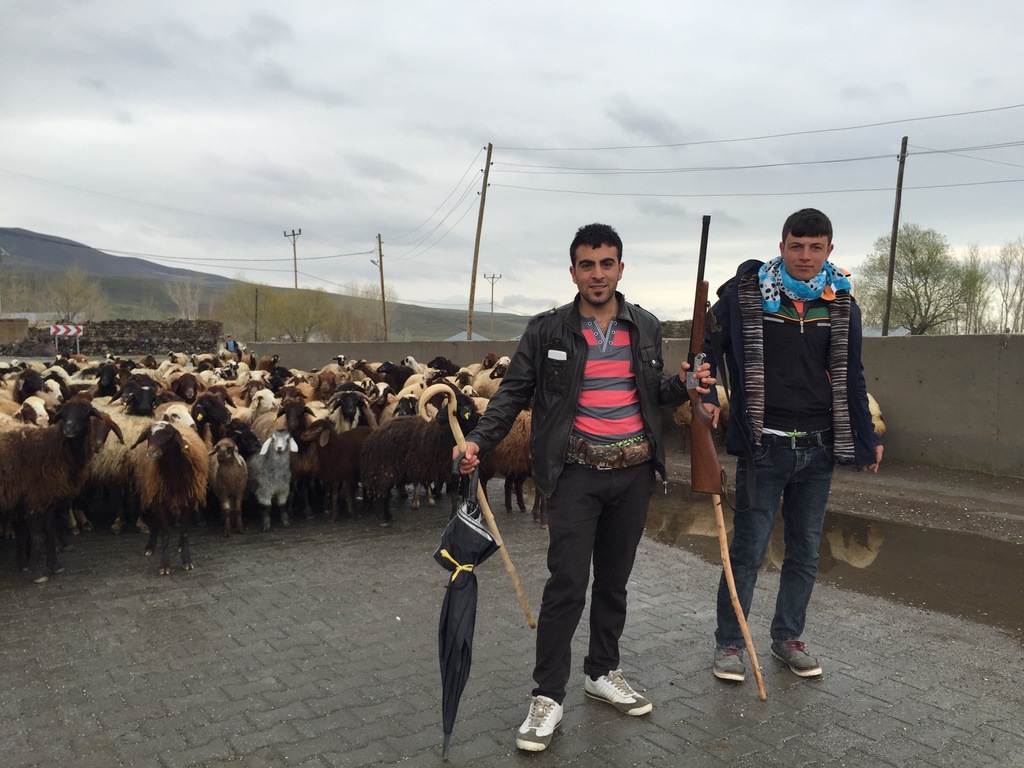 ARTOS MOUNTAIN & KAVAK TREES

All over Van are these stands of white poplars with the white-streaked mountains behind. The lake is so vast it looks like a sea. As I drew this, the man in the picture walked up and down the rows, planting his field. I was waiting for the only boat to Akdamar. Since there was no tourism, there were no boats, but I lucked out: a large Turkish family had booked one, and they invited me to come along.
RIDVAN AKKUŞ


Ridvan took a day off work at the electrical plant, donned a suit, and drove me all over the mountains in the rain so I could draw his mother, sisters, uncle, friends and villages. What a guy!