POST OFFICE ON A MISTY DAY

Spectacular, gleaming through the fog, the Main Post Office as seen between the Grizabella building and the one across the narrow alley. Vedat Tek was the architect for Sultan Abdulhamid. The Post Office started life as a bank, but was given to the people of Istanbul by Mustafa Kemal Ataturk, the Founder of the Republic. It is now in restoration.
WAITING AT THE P.O.

This glorious marble lobby has tiers of windows around a stories-high space topped with a skylight in stained glass. It was  decorated with the biggest painting of Ataturk I've ever seen. The building, designed by Vedat Tek, started as a bank but was given by Ataturk to the people of Istanbul for their main post office. It's now closed for restoration. The old lobby was a pastiche of antique wood and brass punctuated with computer screens. The wooden writing desks were covered with graffiti, and one could easily imagine Agatha Christie standing at one, in her flowered dress and hat, addressing a manuscript.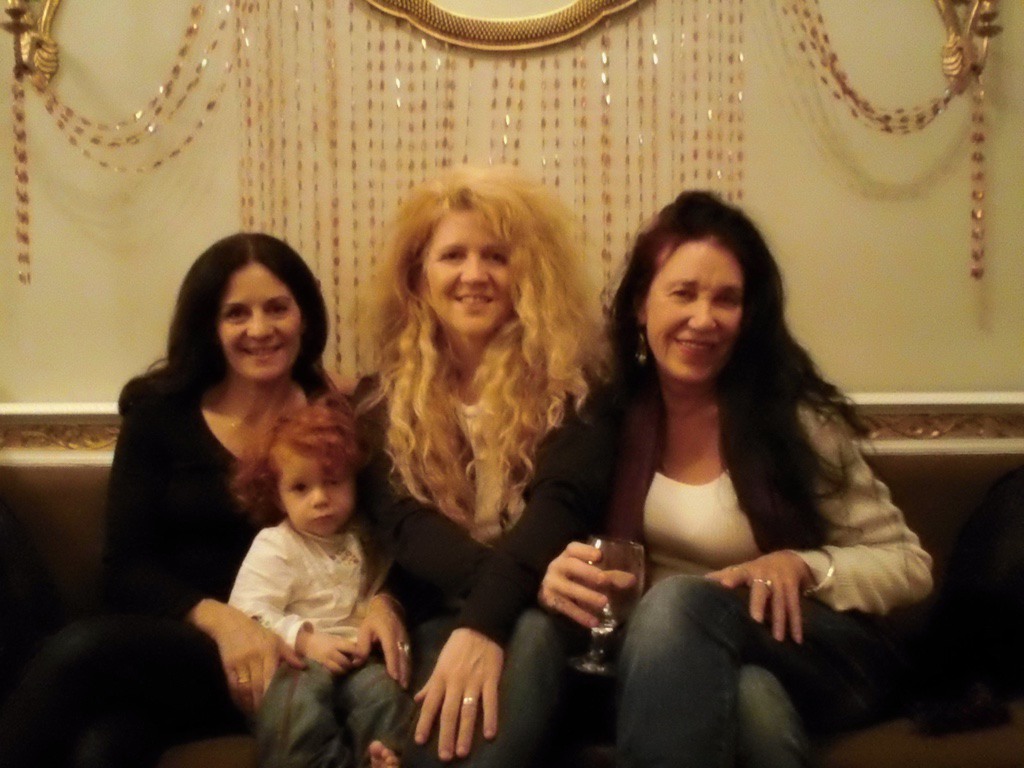 PRETTY RHONDA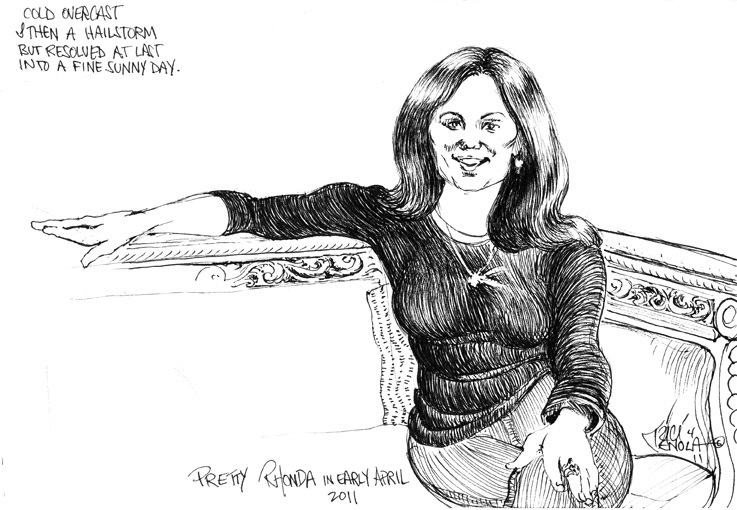 She's run hotels all over the world, now. She's still pretty.
OSMAN AT MODERN SULTAN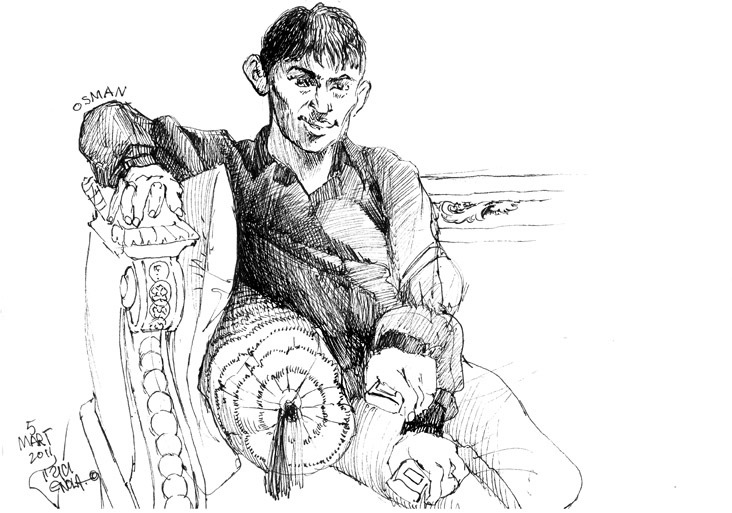 One of my favorite portraits ever. Osman, 16 when I drew him, worked for Jeannie and Rhonda at their hotel. It was his first job. He seems to have drawn himself.
EMINE AT MODERN SULTAN
Emine saw Osman's portrait and asked for one, so here it is.
BAYRAM SNOOZING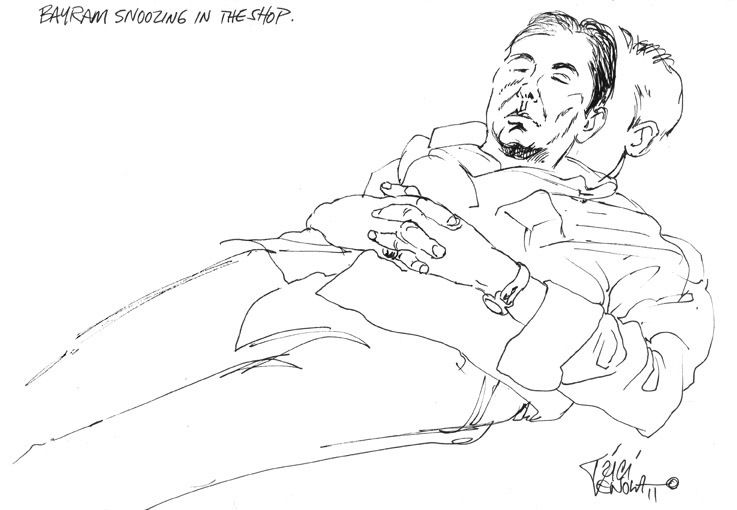 Even carpet sellers have to sleep sometime!
ON LEGACY STREET

So Vedat Tek was the same architect who created the Main Post Office building for Sultan Abdulhamid. This was a han, now a hotel that caters to Arabs. Jerry and Kathleen were a shot of pure joy, a wonderful, unexpected good thing that came during this incandescent drawing nirvana in 2011.
HOBYAR CAMII

That early 20th-century architecture is downright fanciful. This was probably built in 1909, to go with the big new savings & loan building that became the main Post Office.