KUMPIR

A kumpir is a baked potato, stuffed with all sorts of things: olives, cheeses, cut-up weiners, cabbage, pickles, corn. Butter too! They're wonderful on a cold day. While devouring one in a cafe up by the Grand Bazaar, I met two teachers and had to draw this blunt, honest, happy face.
OL' BLUE EYES

Bill is living in London now, after a lifetime in Africa and the Middle East,  and my, how we miss him!
ALWAYS IN HIS HEART

Handsome Hasan Kiliçaslan made paying my rent via bank order not only possible but fun, as we paid it from his office, drinking Turkish coffee. He and his wife met in banking school and were living in different cities for career reasons, so I did this portrait for them.
MY OLD WALL IN SIRKECI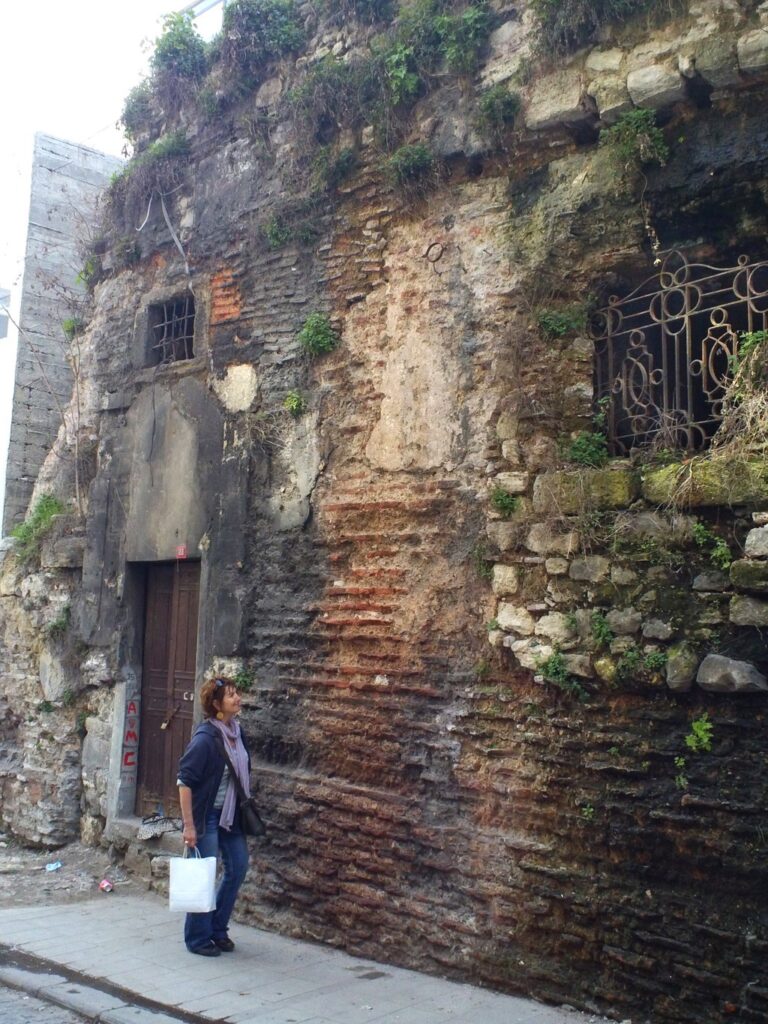 One of the oldest walls in the Old City, running along the street above the Main Post Office, this housed a cistern, several abandoned chambers, and a water storage facility. Judging by the brickwork, this has to be about 1500 years old, patched and changed over the centuries. By peering into one of the grilled windows, I caught dim outlines of Byzantine cistern architecture. I'll be drawing it from photos for a long time.
HIDDEN CISTERN COLUMN
Umutulmus Sarnici (Umutulmus Cistern): This wonder was behind a wall, above the Main Post Office, part of a whole Byzantine complex going back into the hill. It looked to be about 1500 years old. I was lucky enough to meet the denizens of the neighborhood, who were eager to see their wall drawn before it could be destroyed by modernization. I couldn't go into the Cistern itself because the air was chemically poisonous. This is the first take.
THE HIDDEN CISTERN

In Los Angeles, a water storage facility has old linoleum, halogen lighting and a cockroach or two. Here in Istanbul, it has a 1500-year-old cistern, with marble columns and brickwork going back into the black centuries. I remember fondly  the neighborhood's enthusiasm for this drawing. They strung up an electrical wire so I could see and brought me cups of tea. I remember the silence seeping from under the hill, the chill chemical smell of the place, its dank beauty glimpsed between tottering towers of prosaic crates. It took about a day to get this drawing.
UMUT AT WORK

The Byzantine Water Tank, as it was called by Umut here, was a water storage facility in the hill, complete with cistern and many chambers. It looked to be 4th-6th century, made of brick, whitewashed, hidden behind a much patched and worn wall punctuated with black grilled windows. I meant to daw the wall and only took photos. So far.