Nobody seemed to care about the rotting glory. This stuff is probably all still there, although the rail service is discontinued. "Restoration" on the Palace has been announced.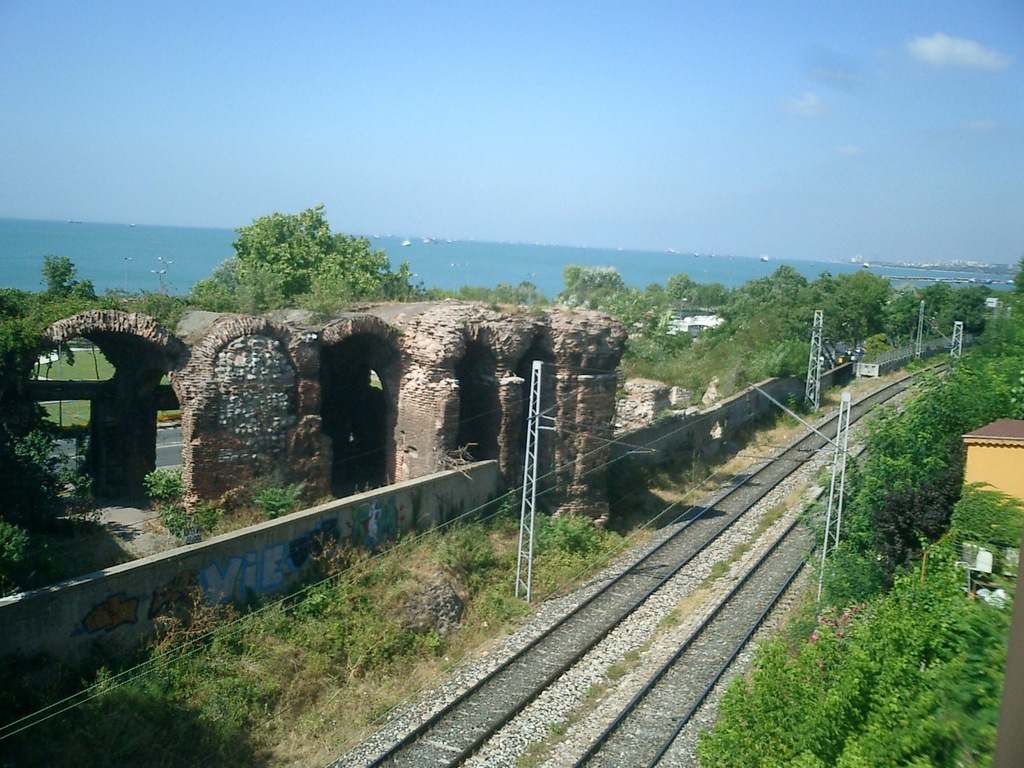 The view from my balcony in summer of 2008.

IN THE CORRIDORS OF LORD

34 years before this drawing, I cleaned up my act in order to do right by my talent and create art worth looking at. Drawing this fabulous Byzantine window was the best way to celebrate. It's part of the Corridor of Lord, which connected the Magnaura Palace to the Church of Lord down the hill.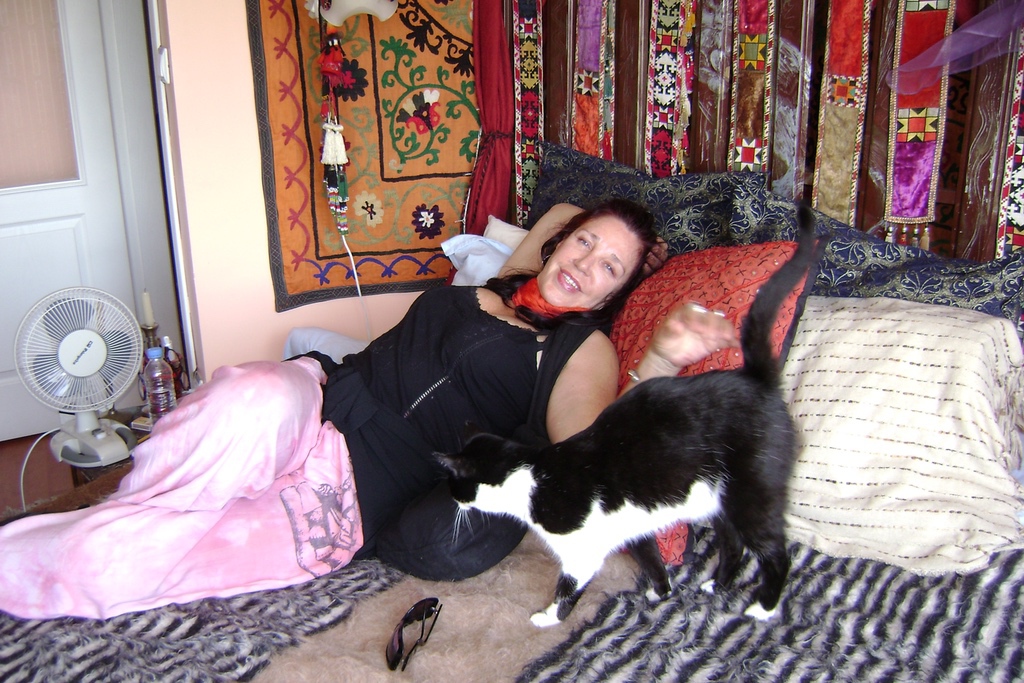 Remembering joy like a pain. It's ten years later and Ygor is still with me.
STREET SCENE WITH MINARETS

And here it is: the moon caught in the minarets of Suleymaniye Camii. Next day I told an old man and he said, "Oh, I've seen it like that!!" Suleymaniye was built by premier Renaissance architect Mimar Sinan. He probably did it on purpose
THE PATCHWORK WALL

This wall was sandblasted by "restorers" some years ago, the guard tower kitsched up, and the 10th century Aetos Church and its frescoes razed for a hotel. We tried to get some help from Unesco, but were informed that the country in which the antiquities reside had to cooperate. I did get pictures, and I will do drawings. Stay tuned.
MOON OVER SULEYMANIYE

Walking home alone in the summer night, I stopped on the bridge in a restaurant I'd never noticed and found it belonged to an old acquaintance, Zaza. I'd been hiding out at home a lot that year, but the night was so beautiful I got out the book and started drawing. Am I glad I did!! Later, the moon dropped between the minarets like a horse into a corral.
OPERA SINGER

And a 16th century window above him.
The Boukoleon. Beyond the ruins, the moon over the Marmara Sea, out my window summer nights as I fell asleep.