INTERVIEW WITH ZAMAN
As I recall, a huge black cloud came and squatted over the city, making it pitch dark at about 4 PM. In this, we got some interesting photos. Trust me, very dark! I drew this because I liked their contrasting faces.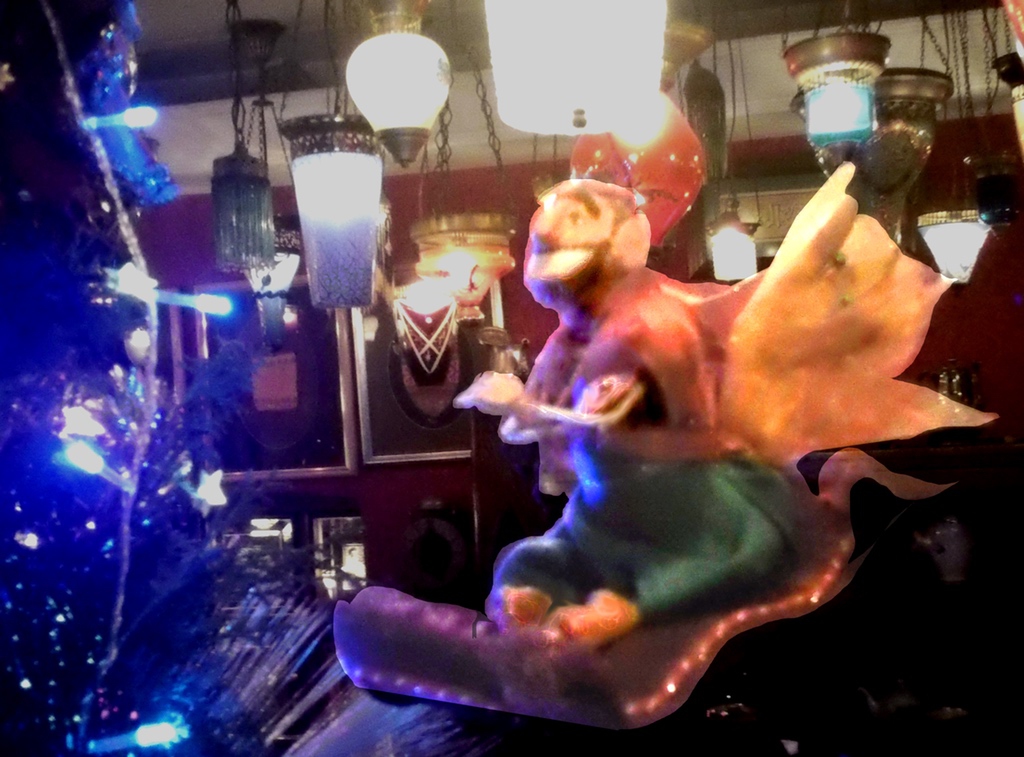 A CAT & A DRUNK IN PLOVDIV
CAN AT PEKAR MARKET

When I moved to Sultanahmet in 2004, Can was 20 and had just gotten out of the Army. He was the youngest of the five Pekar brothers, and I was happy to see him when I moved back to Sultanahmet in 2007. The store had a tiny wall-mounted TV. One winter night very early on, when I owned no movies and had no Internet, we watched the end of 'Gladiator' together, tears in our eyes. The little kid, who I called Little Big Man for his insistence on carrying huge water bottles, is all grown up now. Big!
BABES IN PLOVDIV

KAMIL
A rare fellow: a local who is also an historian for the neighborhood. He told me things like Cervantes, who wrote Don Quixote, having built the mosque in my neighborhood in Tophane. True. Mimar Sinan built that mosque, and used slaves to do it. Cervantes was one of them, and to the end of his days he loathed Turks and all things Turkish. How the Spanish came to loan slaves to the Ottoman Turks I do not know.O
CHECKING IT OUT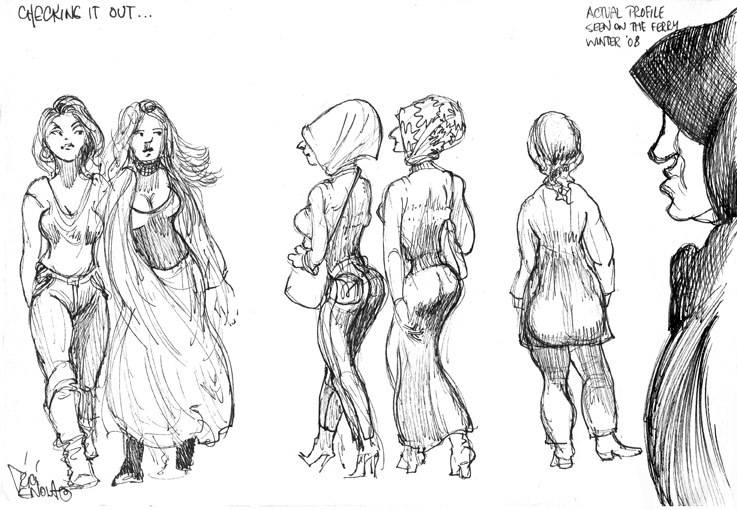 Women in Turkey are quite polarized on the headscarf issue.
THE GIRLS

OH, GRANDMA!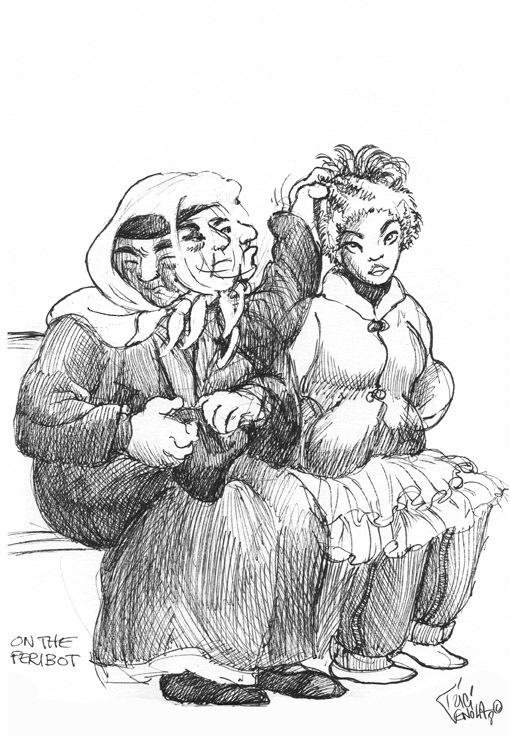 SHRIVELED STONE WALL

Having drawn dozens of walls since, I now think this one is a mere five or six centuries old. Philip of Macedon more likely built its foundation. I drew it because of the way the sandstone blocks are actually shrunken in their frames, like really old people.

This excellent book is from Byzantium1200.com, one of the best references on Byzantine Constantinople. I don't know what became of Ahmet, but I hope his fortunes improved.
TWO TAKES ON HISARKAPI


On several successive visits to Plovdiv, I started to draw this Byzantine city gate. The one at left was probably abandoned because of the harsh line at the top of the wall, where I started to draw it too high, and the one at right, because I simply ran out of time. I eventually got it, in another book.
Hisarkapi, in the middle of Oldtown, is on ancient Greek and Roman foundations, with fabulous gabled wooden houses built onto it a couple of centuries ago by wealthy Ottoman Turks.