LAYOUT
What did hospitals look like in the 6th century? We have an idea of the floor plan of this one, created in CGI by Byzantium 1200. Hagia Sophia is at the bottom and Hagia Eirene at the top. The Hospital is in the center, linking the two. Our area is to the far left.
See the pillars?
The Hospital was built right onto Hagia Eirene. That explains those melted-looking brick lumps in Hagia Eirene's façade.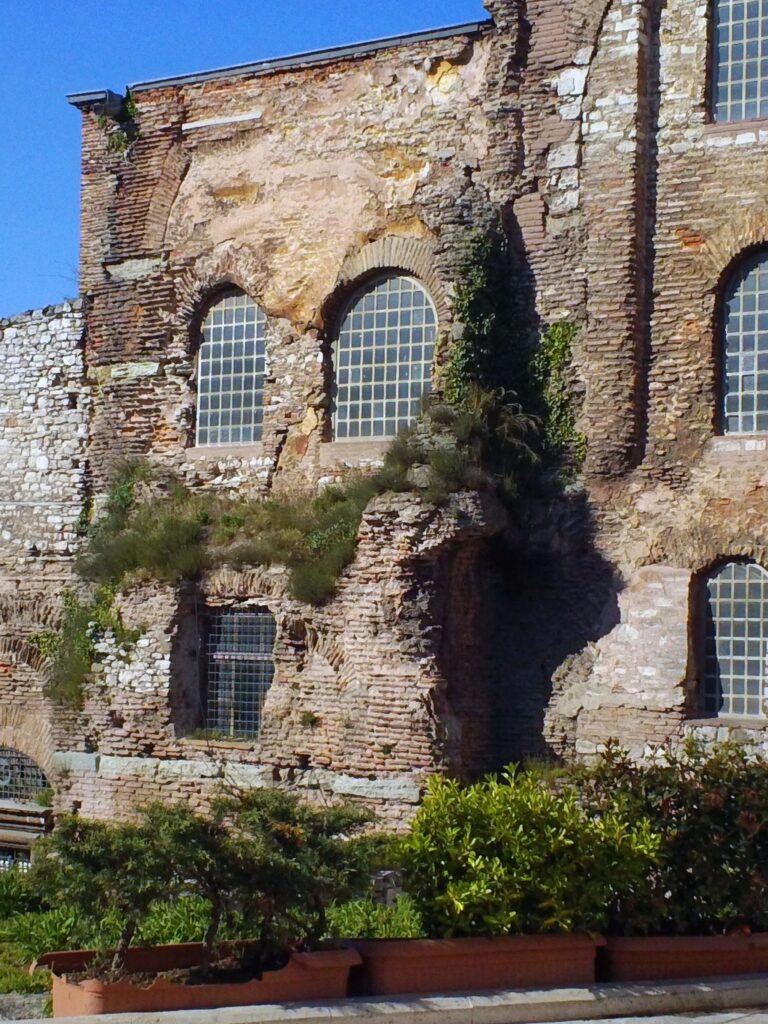 Here's a satellite shot of the area from above. The Topkapi wall slants across from top left to bottom right, where the gate is. Hagia Sophia is bottom left, Hagia Eirene is the dome at top right. Karakol Restaurant is next to it at right center. See the Hospital?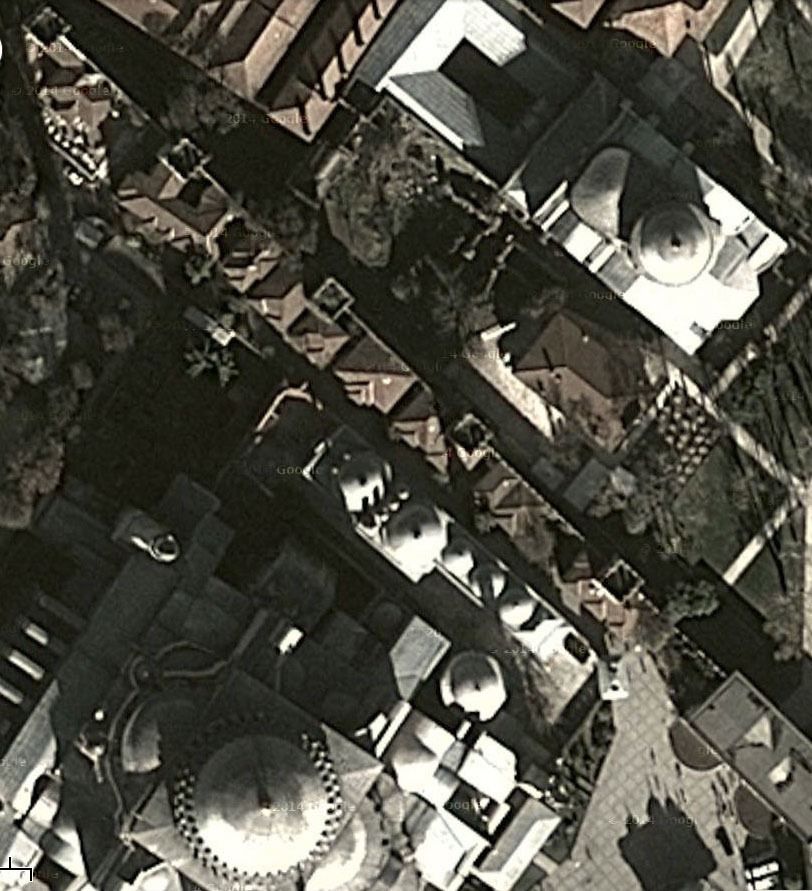 The Hospital may have fallen into disuse, but I can't discover when it collapsed or was demolished. It was probably when the Topkapi Wall was built, after 1453.
During the Ottoman years, Hagia Eirene was used as an armory, hence the crescent and star emblem over the doorway. Here's an Ottoman now!