PINKIE & THE REFUGEES
Oh, the saga of Pinkie. He broke his leg on the razorblade stairs and had to be thinned down before surgery. He thought he was abandoned. "Your cat tried to commit suicide," they said, "he did not move, he did not eat, he did not drink, and he did not use the catbox. He turned his face to the wall… so we called you." I told Pinkie to be good, and fed and petted him, and his surgery was a success. He has outlived all the other cats. I have him still!
PINKIE IN THE CUP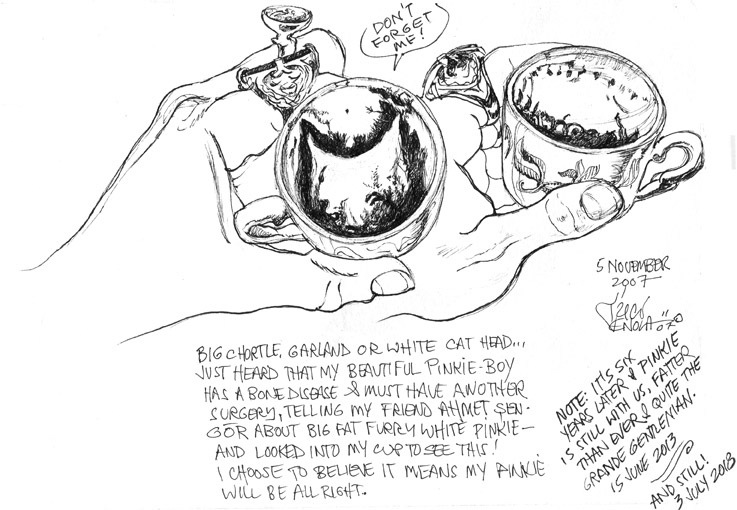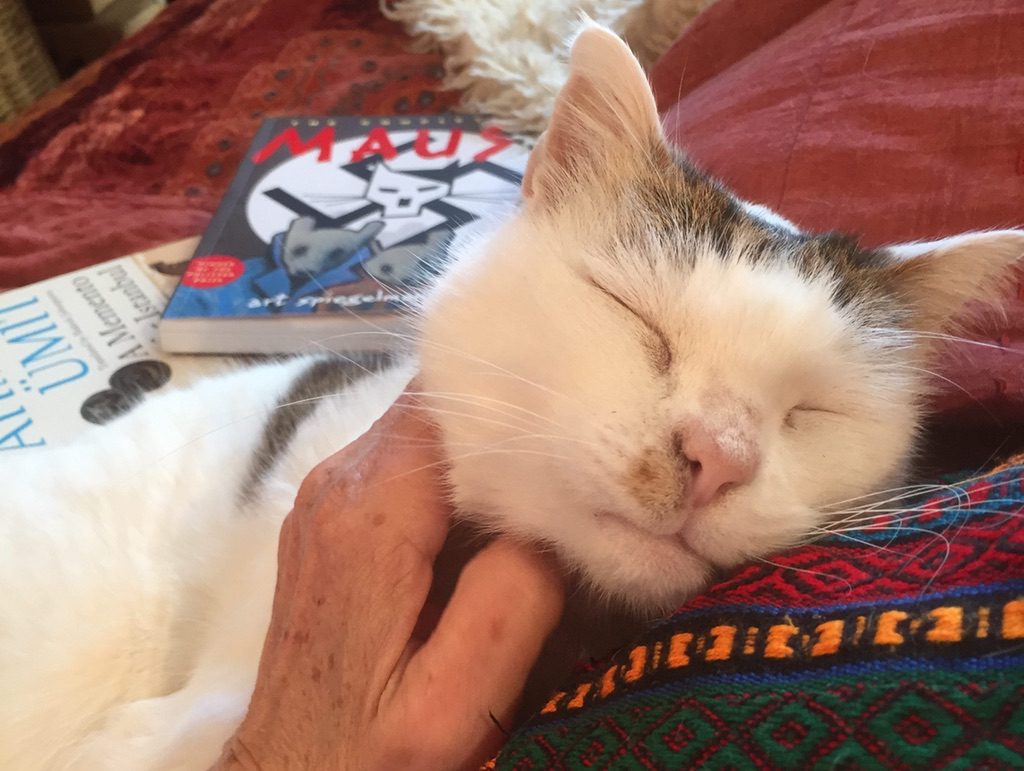 BAR GIRLS IN PLOVDIV
Time to drop everything and go back in Plovdiv, Bulgaria, for another visa run. Notice that cute dancing pig with ribs.
WANDERING OLDTOWN

Saints and angels amid the lampposts and cobbles. For a town that was behind the Iron Curtain for decades, they sure preserved their churches.
HIGH ANGLES IN PLOVDIV

VIRGINIA SMOKING

IN OLDTOWN PLOVDIV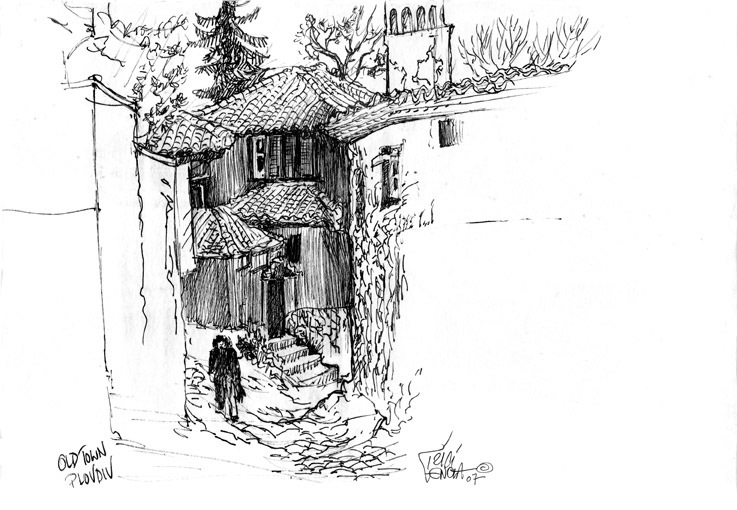 Plovdiv has the most wonderful wooden and stone architecture, left over from Ottoman Turkish merchants, built on Byzantine foundations on even older Greek fortifications.
CARPET MOTIFS

THE NEW LANDLORD
After much search, a new landlord. I loved this apartment and spent a blissful 28 months there before this guy threw me out to make an airbnb. Just in time for construction to ruin his view. But we've got the drawings!
I miss you, Virginia.