mountains
Showing all 5 results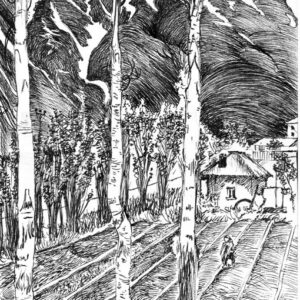 Artos Mountain and Kavak Trees Framed Print
Artos Mountain -Kavak Trees
-Waiting for the ferry to Akdamar
-Snow-streaked mountains behind thrilling sheaves of poplar trees
-And then the pale sheet of the sea... a common sight around here.
3 May -©2016 TriciVenola
— All over
Van
are these stands of white poplars with the white-streaked mountains behind.
The lake
is so vast it looks like a sea. As I drew this, the man in the picture walked up and down the rows, planting his field. I was waiting for the only boat to
Aghtamar
. Since there was no tourism, there were no boats, but I lucked out: a large Turkish family had booked one, and they invited me to come along.
Artos Mountain -Kavak Trees -Waiting for the ferry to Akdamar -Snow-streaked mountains behind thrilling sheaves of poplar trees -And t...

Add to cart